Help build the next Story Trail
Your gift will help expand the Story Trail network, continuing to connect British Columbians and visitors to the incredible culture and history our province has to offer.
Your gift makes a difference
$25.00 creates a Story Trail sign that will engage countless visitors.
$40.00 supports volunteers with the materials and transportation to create and install Story Trail signs.
$65.00 helps produce video, audio and other content for the Story Trail.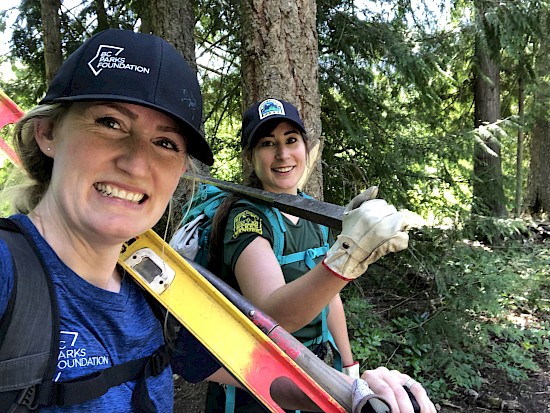 By selecting "Story Trails" in the form below, your gift goes directly into the development and building of the next Story Trail. By selecting "General/No preference," your gift supports the overall operations of the BC Parks Foundation.
Every gift helps create the best parks system in the world, right here in B.C.
"

In 2015 I bought myself a camera and decided to get out in the wilderness away from cell/internet range. As I slowed down and watched and listened, a whole new world appeared. The wilderness and its wild animals had many lessons for me. Nature nourishes and teaches us patience. Nothing in nature is rushed. It is divine timing: everything happens when it's time.

"
Subscribe to our newsletter