Responsible Recreation in BC's Parks
Let's all do our part to Keep BC Beautiful.

Our Discover Parks Ambassadors are in many BC Parks throughout the province.

They are your guide to connecting to nature, and they can provide tips and tricks on how to have a great time on your next Park adventure.

Learn more about Discover Parks Ambassadors (and see their schedule)
Here are a few guidelines you can follow to ensure everyone has a safe, responsible, and respectful adventure, wherever that may be.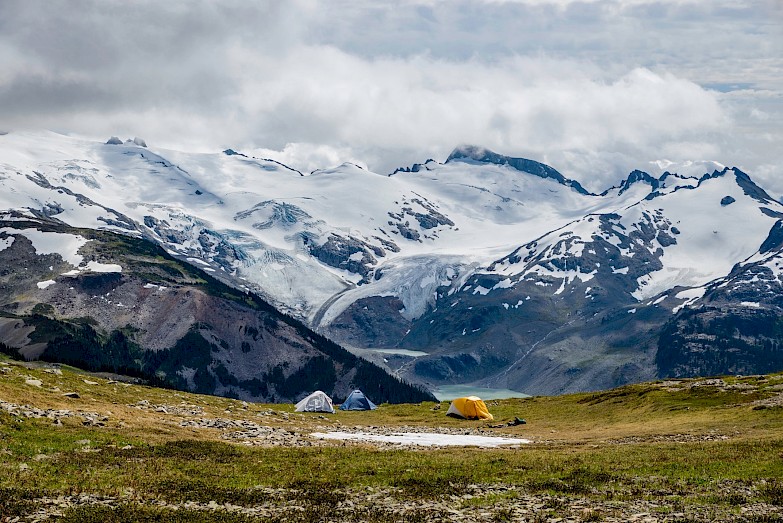 Parks are not self-cleaning

Trash ruins the park for everyone. Remember to pack out your garbage.
Litter attracts wildlife and increases wildlife-human conflict
Leaving trash in bear caches and bear hangs can damage these facilities and prevent others from using them
Messy campsites cause mayhem

Treat your campsite like your home. If you aren't around, your food shouldn't be either!

Store all food and 'smellies' such as deodorant, toothpaste etc. in a hard sided vehicle, trailer, bear caches or bear hang.

The firepit is not a garbage can

Pack out all garbage, recyclables, and organics. Organic matter can attract wildlife
Wildlife is meant to be wild

Travel in numbers and make some noise- startling large animals may not end well so make your presence known.

Help keep wildlife wild- when you see animals do not approach them or taunt them; give them space.
Do not feed animals, animals lose their natural fear of humans and can become aggressive

Learn more about Wildlife Safety





Keep nature serene

Trails are a shared space, be kind and considerate so everyone can have a good time

Stay on the trail, shortcutting and trampling cause erosion and impacts plant and animal habitat

Let the sound of nature prevail; don't blast music.

Smoking of any kind is prohibited in any BC Park, except frontcountry campsites

Fido can't always be free; adhere to signs regarding on- and off- leash areas.

All drones should be kept at home. Learn more about Drones in BC Parks
Responsible outhouse usage

Garbage in the outhouse makes it unusable and attracts wildlife

Pooping in the backcountry can have detrimental effects on the environment, water quality and landscape. Try to find an outhouse.


If you must go, dig a hole 100m away from camps, water sources, trails and bury your waste or pack it out
If everyone took something, there would be nothing left

Please leave all flowers and fauna alone; flowers, mushrooms and dead wood all play a role in the ecosystem

Forests are not firewood; use supplied firewood and burn only in designated areas

Before you plan on having a campfire, make sure it is legal in that area and that there is no ban in effect
Plan and Prepare

Nature is unpredictable, ensure you have a trip plan, pack your essentials, and tell someone responsible where you are going and when you plan on being back

Learn more about trip-planning with Adventure Smart

Camp safe, not sorry; sleep only in designated areas and if a permit is required, get one.

Learn more about Making a Reservation in a BC Park
Below we've compiled some fun tips and tricks that we at the Foundation have found useful in the past!
Around the campsite

Choose good quality gear (you can pick up amazing gear second hand!) and learn how to repair it so it doesn't become waste

Pack a puncture repair kit in case your air mattress deflates

Bring your rain gear and a tarp!

Choose strong plastic totes for food and gear when car camping, as inevitably someone will sit on them and break them, and then you'll have to dispose of it

Bring slippers or Crocs for in camp

Ditch the disposables. Reusable containers, sandwich wraps and cutlery will have less impact on the environment

Bring car straps just in case, very useful for attaching things
Sleeping

Cold night? Heat up water and put it in a water bottle at the bottom of your sleeping bag to keep your feet warm overnight

Save space by not bringing a pillow, just a stuff sack or small pillowcase and fill it with clothes
Fires

Respect fire bans and follow all fire restrictions

Doritos make amazing fire starters

Old beeswax sandwich wraps can be chopped up and used as fire starters

Hand sanitizer can be a fire starter!
Meals and Snacks

Make a Smoredilla – ingredients of smores + peanut butter in a tortilla, cooked on the campfire

Prepare your pancake mix at home

Only cook what you can eat, so you don't have to deal with disposing of or packing out leftovers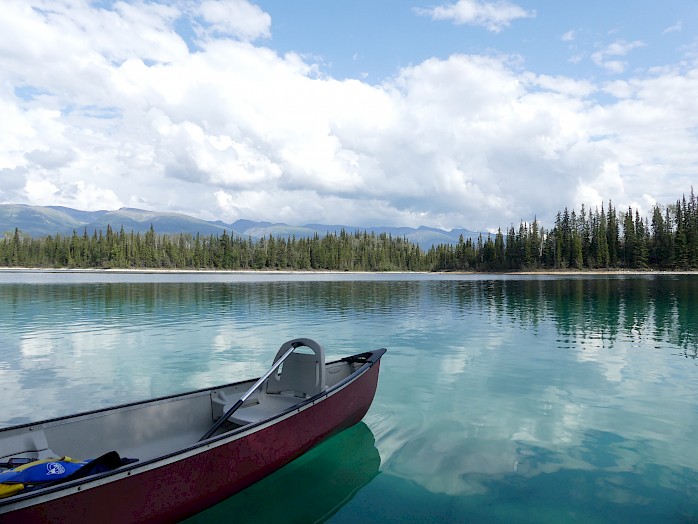 The BC Parks Foundation is also a proud member of the Campers Code alliance. Take the pledge to do your part as a responsible camper here.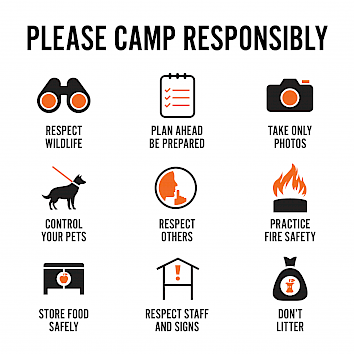 We would also like to thank our friends and partners at Adventure Smart who provide so much guidance for people around the province.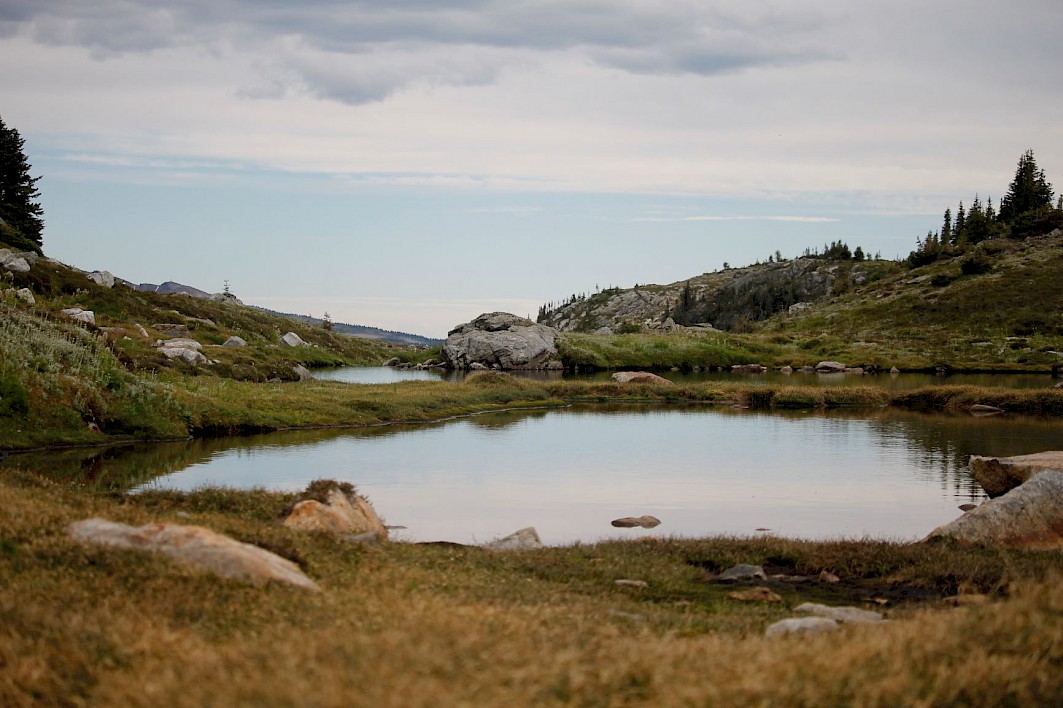 "

In every walk with nature, one receives far more than they seek. 

"
Subscribe to our newsletter