Contest: Celebrate Your Love of B.C.'s Provincial Parks
February 3, 2020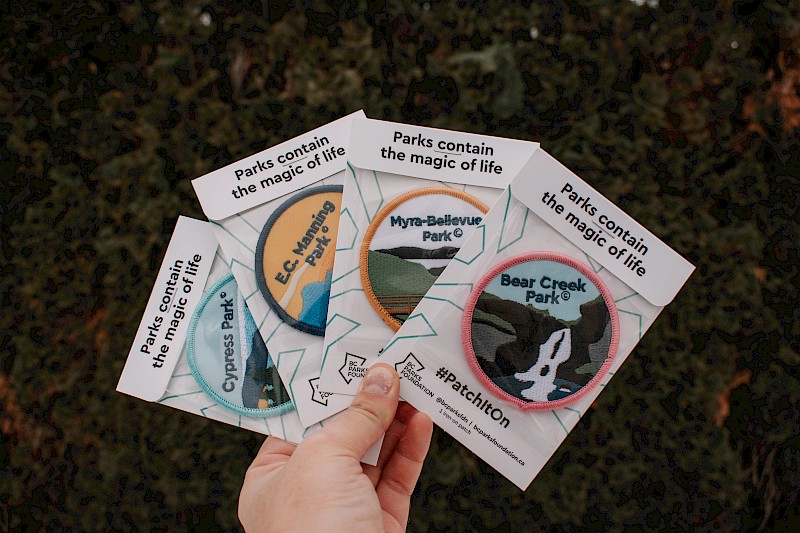 Photo: Gabrielle P. / @cricketinthethicket
Are you a #BCParkLover? Show us how much you love British Columbia's beautiful provincial parks for a chance to win a BC Parks Foundation Shop gift card!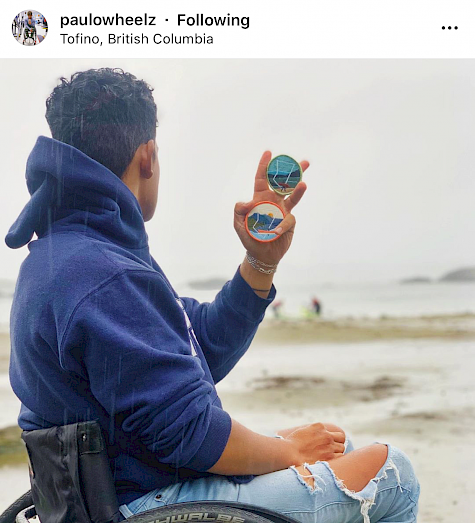 Photo: Paulo G. / @PauloWheelz
How to enter
Between February 7-18, 2020, share a photo of your B.C. park patch collection on Instagram or Twitter by tagging #BCParkLover and @bcparksfdn. Or, you can share a photo on our Facebook page or in the comment section of any #BCParkLover post. Tell us what your favourite B.C. provincial park is in the photo caption!
Not on social media but still want to enter? Email your photo & caption to news@bcparksfoundation.ca.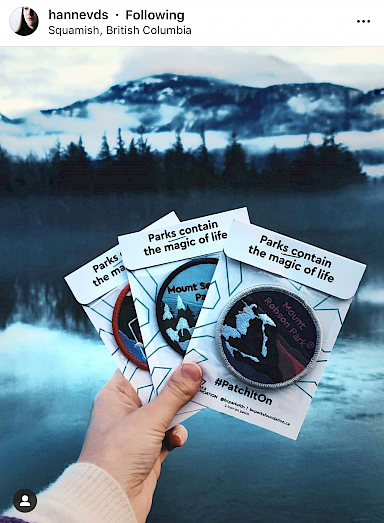 Photo: Hanne V. / @hannevds
If you haven't started your patch collection yet, that's okay! Share a photo from your favourite B.C. provincial park instead.
Remember: every purchase from the BC Parks Foundation Shop supports our mission of creating the best parks system in the world, right here in B.C.
So this Valentine's Day, spread the love of our wild, incredible backyard.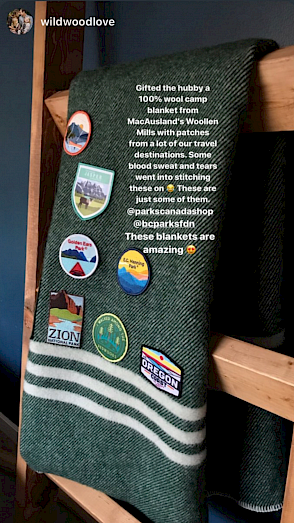 Photo: Natasha D. / @wildwoodlove
Contest Rules & Regulations
The #BCParkLover giveaway contest is hosted by the BC Parks Foundation. Contest is open to residents of Canada, excluding Quebec, who are ages sixteen (16) or older. One (1) prize is available to win, valued at $25.00 CAD. Contest entries can be made via Instagram or Twitter by posting a photo, tagging #BCParkLover and @bcparksfdn. Entries can be made on Facebook by posting a photo on the BC Parks Foundation's wall or in the comment section of their #BCParkLover contest posts. Photos must include either patches from the BC Parks Foundation Shop or other patch collections, or be a photo taken in a provincial park. No purchase necessary. By submitting photos, participants give the BC Parks Foundation permission to re-post these images on their social media, blog and newsletter. Participants must own the copyright to all materials included in their submissions. Photo entries must be posted before 11:59 pm PST on Tuesday, February 18, 2020. Each photo constitutes one entry. There is no limit to entries per person, but any one person may only win one of the prizes. Prizes will be drawn at random by 5:00 pm PST on Wednesday, February 19, 2020. Contest is not sponsored or endorsed by FACEBOOK or Twitter. By submitting photos following the guidelines, participants agree to the above rules & regulations.
Similar Stories
April 7, 2020

February 5, 2020
"

BC's parks are quite simply wonders. They are places of majesty and beauty. They are gathering places for families and communities. They are engines of our economy in attracting millions of tourists to our province. And they are sanctuaries to millions of plants and animals, creating the biodiversity that gives British Columbians the clean air and clean water so vital to our healthy existence.

"
Subscribe to our newsletter