How You Can Support Kakwa Park's Backcountry Hosts
February 5, 2020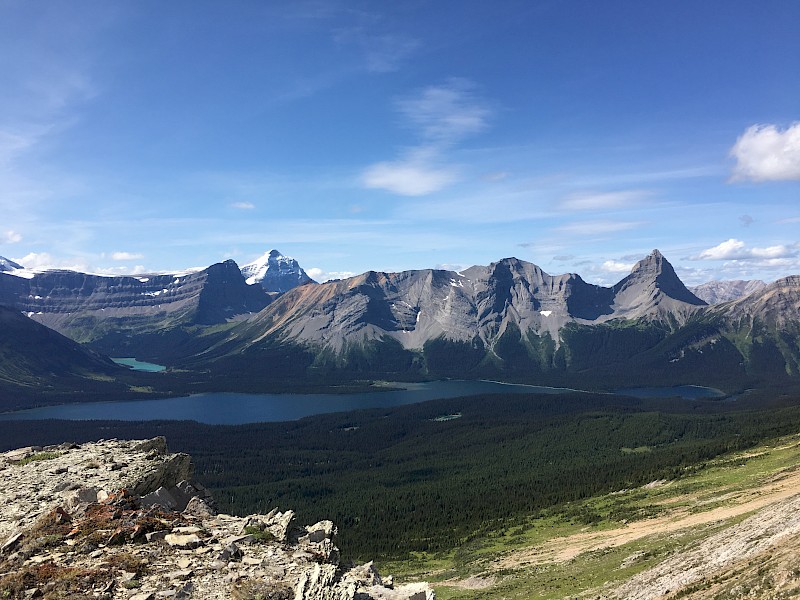 Photo: Andrew Letts, Senior Park Ranger
Kakwa Provincial Park is a world-class recreation destination for outdoor enthusiasts. From hiking and camping in the summer, to snowmobiling and ski touring in the winter, there are activities for all interests and ages. Established in 1987 and situated on the B.C.-Alberta border, Kakwa is part of the first interprovincial park when combined with Kakwa Wildland Park and Willmore Wilderness Park in Alberta.
In the winter, Kakwa becomes a winter wonderland and one of B.C.'s greatest winter playgrounds. Snowmobilers and backcountry skiers can access the powder-filled bowls from either the Alberta or B.C. sides.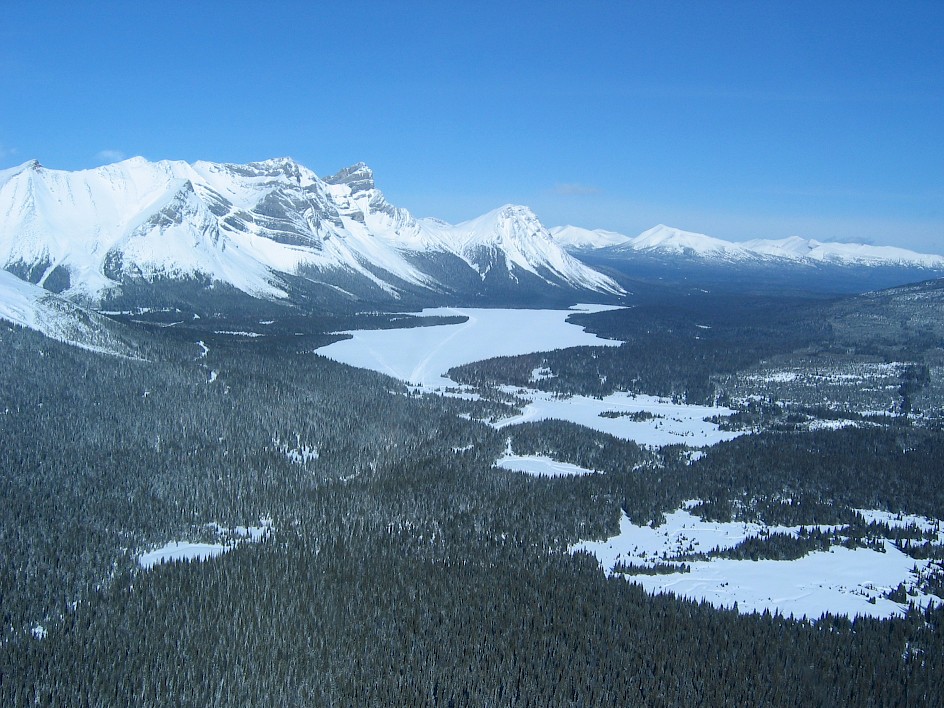 Photo: BC Parks
Summer visitors can explore the expansive alpine meadows, admire the towering mountains, like Mount Sir Alexandra, or try their luck at fishing in one of the many lakes. Be sure to keep a watchful eye out for the incredible wildlife that call Kakwa home – from iconic bears and mountain goats, to shy wolverines and martens. Visitors that prefer to adventure with their noble steeds are welcome – horseback riding is permitted in the park and there are special campsites designated for this use. Access to Kakwa is limited from B.C. in the summer, but well worth the reward. Horseback riding, hiking or scheduling an air charter (via a parks' authorized company) are the best options.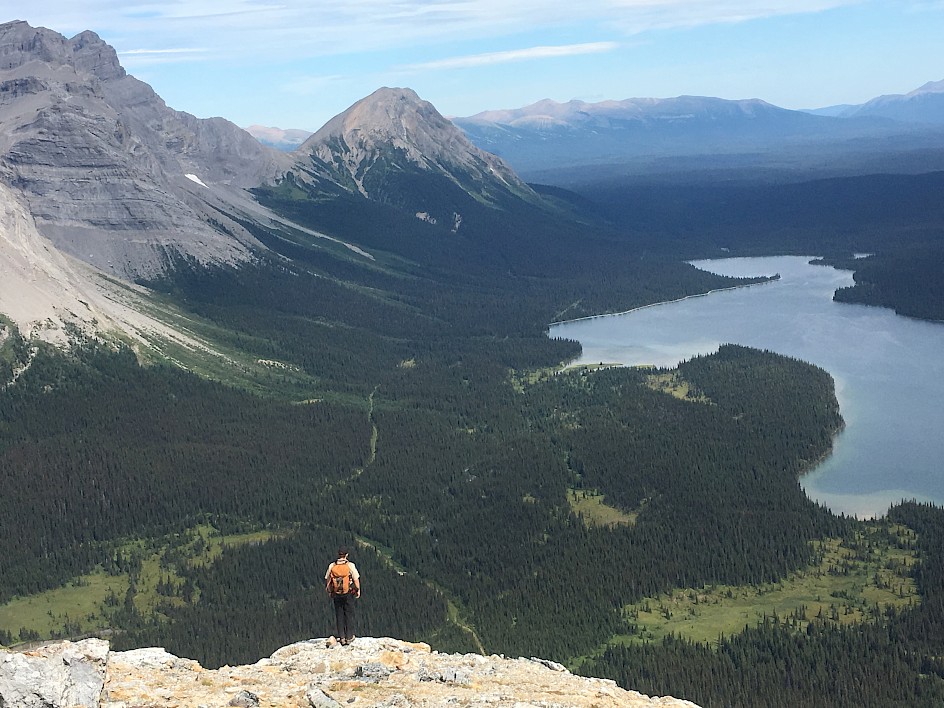 Photo: Andrew Letts, Senior Park Ranger
Kakwa Park Backcountry Hosts
Kakwa is maintained and cared for through a successful volunteer backcountry host program Backcountry hosts act as the eyes, ears and heart of this stunning and remote wilderness park. For four to six weeks at a time backcountry hosts have an incredibly rewarding experience, while participating in the following activities:
Welcoming visitors and providing information about the surrounding area
Maintaining park structures, including the cabins, campsites and trails
Collecting stats and recording trends of public use to BC Parks
Building new structures (i.e. tent pads)
Collecting conservation data, including: wildlife sighting, bird counts and noting changes in alpine plants.
Interested in becoming a backcountry host? BC Parks is accepting applications for the summer 2020 program! Click here to apply; applications close February 21.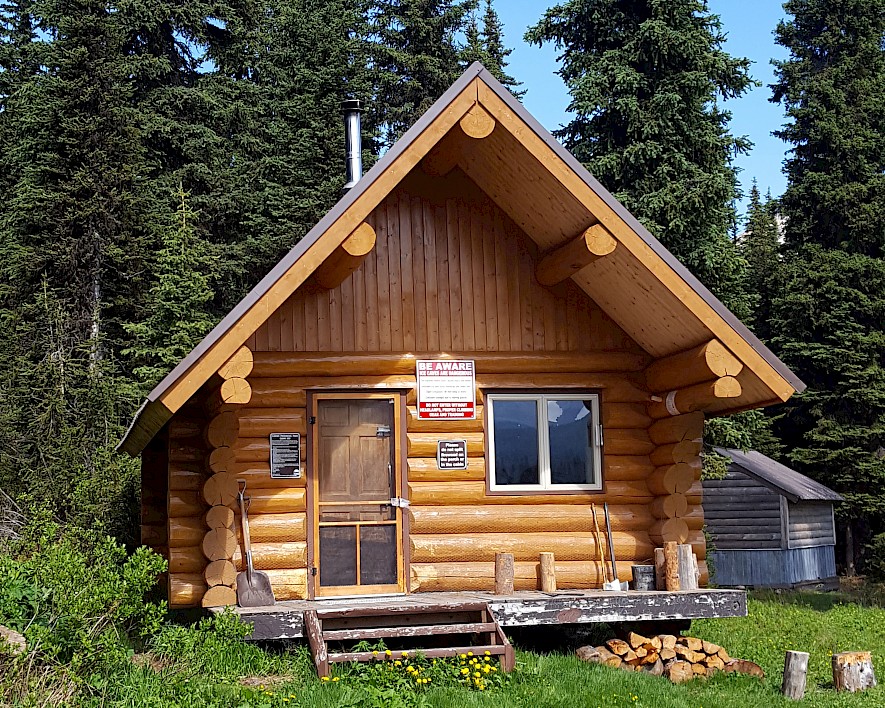 Photo: Andrew Letts, Senior Park Ranger
How you can support the backcountry hosts
Like most parks in British Columbia, Kakwa Park does not have any day-use fees, and only asks for a small fee from overnight visitors. However, the backcountry host program does require some funding to provide supplies, materials and transportation to the volunteer hosts.
That's where you come in!
You can make a donation through the BC Parks Foundation that directly supports Kakwa's backcountry hosts. By choosing to donate, your contribution will go directly back to the enhancement and maintenance of Kakwa Provincial Park, including:
Support for the backcountry host program
Cabin maintenance and enhancement?
Trail maintenance
Conservation and research projects.
You can make a donation, today, through this form. Every donation helps keep Kakwa Park beautiful.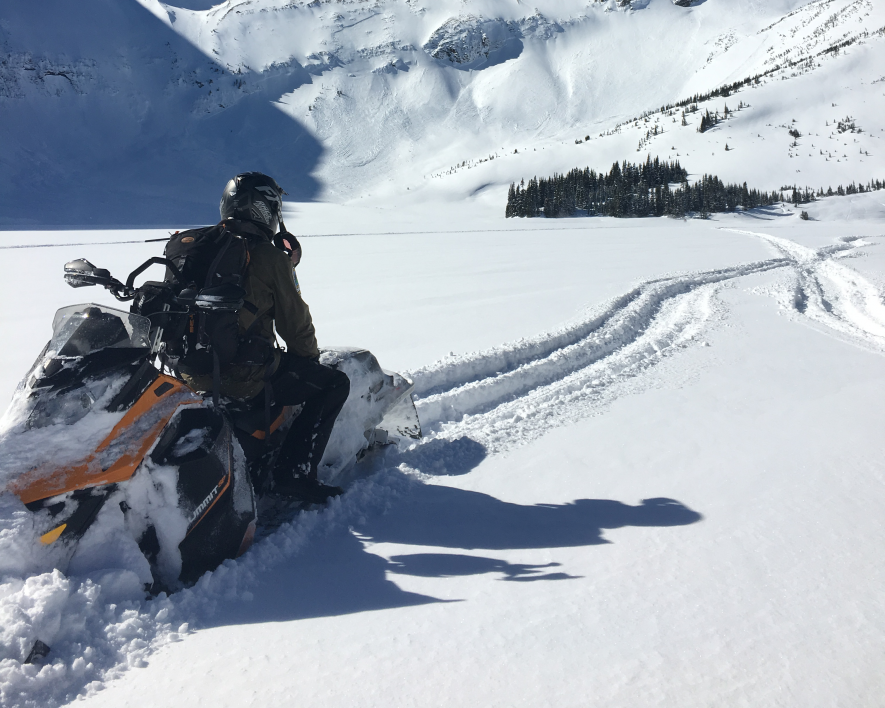 Photo: Andrew Letts, Senior Park Ranger​​​​​​​
Visiting Kakwa Park this winter?
As there are still several weeks left of winter, winter recreationalists are encouraged to:
Be informed: Check the weather forecast and avalanche bulletin to make informed decisions.
Know where you're going: Map out your access route and riding area and know where non-motorized closures are.
Be prepared

Have your essential backcountry gear: avalanche transceiver, shovel and probe. Make sure all devices are working properly and you know how to use them.
Pack appropriate clothing for weather conditions and enough food, water, and fuel for your trip.
Leave a trip plan with someone that is monitoring your return.
Visit AdventureSmart.ca for more tips on safe winter adventuring!
Similar Stories
March 26, 2020

February 3, 2020

January 25, 2022
"

I can't conceive of anything being more varied, rich and handsome than planet earth: its crowning beauty is the natural world. I want to soak it up, to understand it ... then put it together and express it in my painting. This is the way I want to dedicate my life.

"
Subscribe to our newsletter