Saving Parks and Saving Lives
January 25, 2022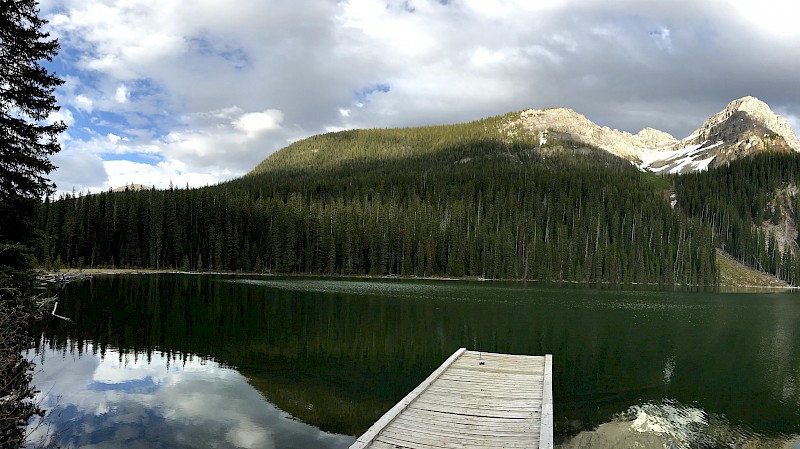 How Bob Pettit's love of nature and desire to fight cancer led him to BC's parks and wild places
If we asked you to name the most remarkable and interesting people you know, who would choose? On our list would certainly be Dr. George Robert "Bob" Pettit II. He loved British Columbia and its beautiful wild places. But he wasn't your average visitor.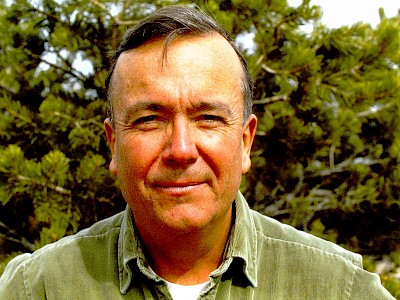 Bob spent his childhood at the beach, fascinated by life in the tidepools and shallows. As a child and then teenager, he also showed a natural interest and affinity for chemistry. He was so bright, he was soon working in medical research, where he witnessed the effects of cancer on the human body. This upset him deeply and led him to think about the abundance of life he had observed at the shoreline. How had those creatures survived in a harsh and changing environment for millions of years? Did they have natural chemical compounds that could be beneficial in the search for a cure for cancer?
Sometimes we ask ourselves questions and think no more about them. But for Bob, these questions launched a life's work devoted to searching the world over to discover and develop­ new and more effective anticancer agents from natural sources.
After going to university, completing his Ph.D, and working in universities on research programs, Bob soon led the Cancer Research Institute at Arizona State University, where he worked for the remainder of his career. Regarded as a great pioneer in the field of natural products drug discovery, Bob had numerous accomplishments and professional accolades. He was a brilliant scientist who made an impact on the world of medicine with his prolific work. He produced a remarkable body of research and innovation, including 800 peer-reviewed research publications, 14 books, 17 book chapters and 70 U.S. patents.
Bob is described by those in his field as an "outstanding and resourceful scientist totally committed to improving the treatment and quality of life of cancer patients worldwide." But he was much more than a remarkable scientist. As we learned more about him, our hearts were deeply touched by his good-natured character and wholly evident devotion to his family.
We came to know about Bob through his daughter Robin, who contacted us about making a memorial gift in his honour and on behalf of his family. Bob had married a Canadian, Jean, and they had five children. The Pettit family grew up with his unstoppable passion for exploring the natural world. They spent summers exploring and beholding nature in far flung corners of North America—including BC's parks-- always enjoying themselves along the way. They remember those trips, and Bob, with an enduring admiration and fondness. Those feelings were shared by many who knew Bob, including university students, who called him "Uncle Bob" because he was so patient and personable.
To be able to have positive, loving relationships while relentlessly pursuing your passion and abilities can be challenging, and that is one of the things that made Bob so special. It is a hallmark of greatness in life when the people who are most close to you, love and admire you, when you give back to humanity and the earth, and you fulfill your passion and abilities.
"Bob was unusual and fascinating with an infectious laugh that will not be forgotten. He loved his family. He loved the ocean. He loved peanut butter and chocolate." And he loved ice cream. It inspired him to take up jogging so he could keep indulging in another scoop.
Bob and Jean were married a fantastic 68 years and were true partners in life. Bob's accomplishments are Jean's too. They instilled in their children a love and appreciation of the outdoors and a philanthropic mindset.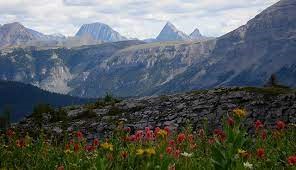 From this, Bob's legacy will live on in more ways than one. His family have graciously donated part of his estate to fund improvements in Top of the World Provincial Park so that others can enjoy BC's beautiful wild places and be inspired to love and protect them.
We hope you visit. Who knows? Maybe you or your children will behold the wonders of nature in BC's parks and combine that with your skills to become one of the world's next great innovators, teachers, and parents, saving parks and saving lives.
Similar Stories
March 30, 2020

August 13, 2020
"

You want to create space in your consciousness for your frequency to shine through. That's what owning yourself is all about. It is in the stillness that these messages can make themselves known. And you needn't look further than nature.

"
Subscribe to our newsletter