Connecting with Indigenous Languages in BC's Parks
May 30, 2019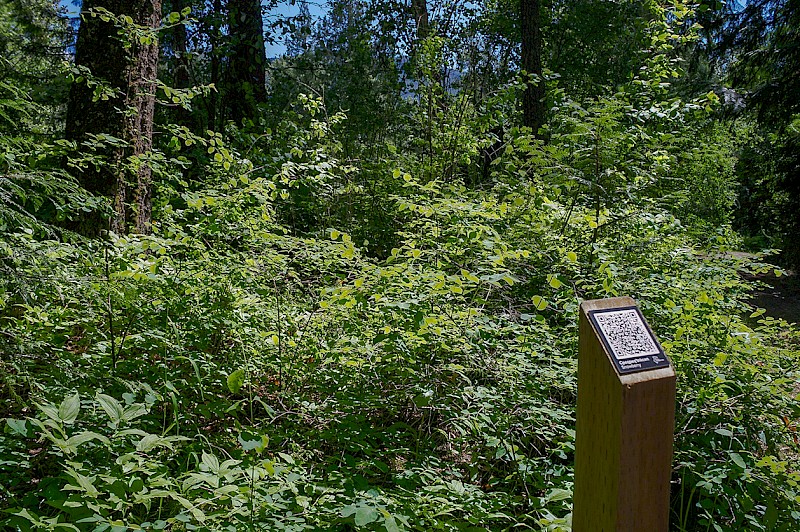 Last year, BC Parks renamed three provincial parks to reflect their historic and cultural significance, using local First Nations languages: Brooks Peninsula Provincial Park on Vancouver Island is now Mquqwin/Brooks Peninsula Provincial Park, meaning "The Queen" in the Nuu-Chah-Nulth language; Boya Lake Provincial Park in Northern BC is now Tā Ch'ilā Provincial Park, which means "holes in a blanket," at the request of the Kaska Dena First Nation; and Roderick Haig-Brown Provincial Park is now Tsútswecw Provincial Park. Tsútswecw (pronouced choo-chwek) translates to "many rivers" in Secwépemctsin. The renaming project is continuing to spread: this week, it was announced that John Dean Provincial Park in North Saanich is being renamed to ȽÁU,WELṈEW̱, which means "place of refuge" in the language of the W̱SÁNEĆ peoples.
"The renaming of these parks to traditional Indigenous names, as rooted in history, reflect the significant heritage values recognized by all British Columbians and beyond," said George Heyman, Minister of Environment and Climate Change Strategy in a 2018 BC Parks news release.
Here at the BC Parks Foundation, we're also embracing the rich history of our parks and are working to build cultural connections between visitors, the land and the First Nations.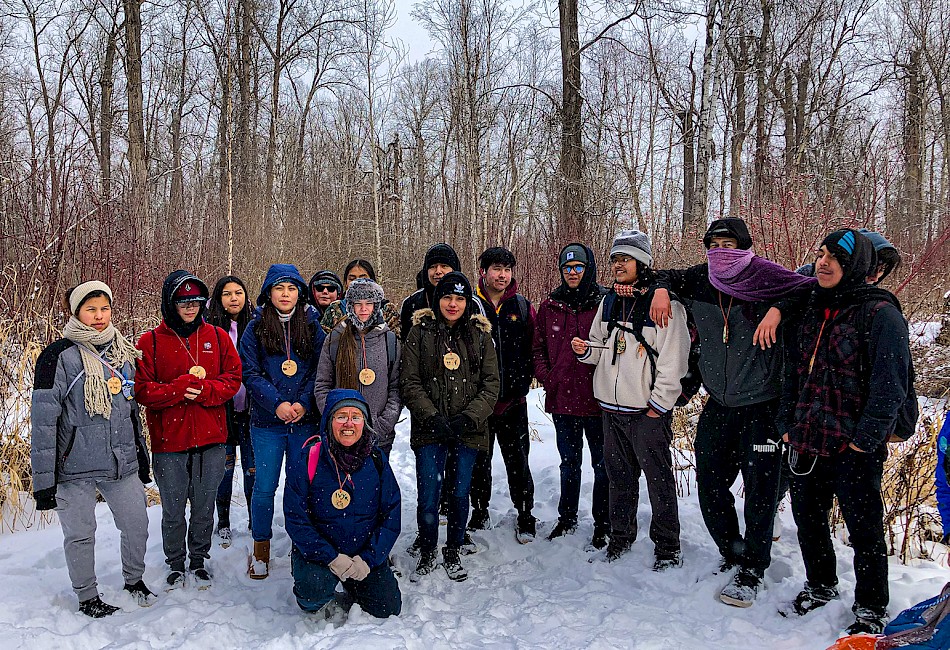 Celebrating cultural connections in parks
On Friday, June 7th, we will be opening our first Story Trail – an interactive and interpretive trail in Tsútswecw Provincial Park, built on the traditional territory of the Secwépemc people, that tells the story of native plants and landscape features in the area through the voices of local First Nations youth. This is the first installment of the BC Parks Foundation's Discover Trails network, which will be a network of interactive and interpretive trails across British Columbia.
As visitors walk the trail, you'll see signs with QR codes (like in the picture above). When you scan the signs with your phone's camera or QR code reader, you'll hear students from Chase Secondary School's Secwépemctsin language class tell stories about how the plants and natural landscapes in front of you were and are important to the Secwépemc people.
You'll learn about culturally modified trees, why moss was used as a building material, the traditional medicinal uses of rosehips, and so much more.
Next time you're in the Shuswap area, come give it a try. Can't make it in person? You can still hear all of the stories on the trail's webpage.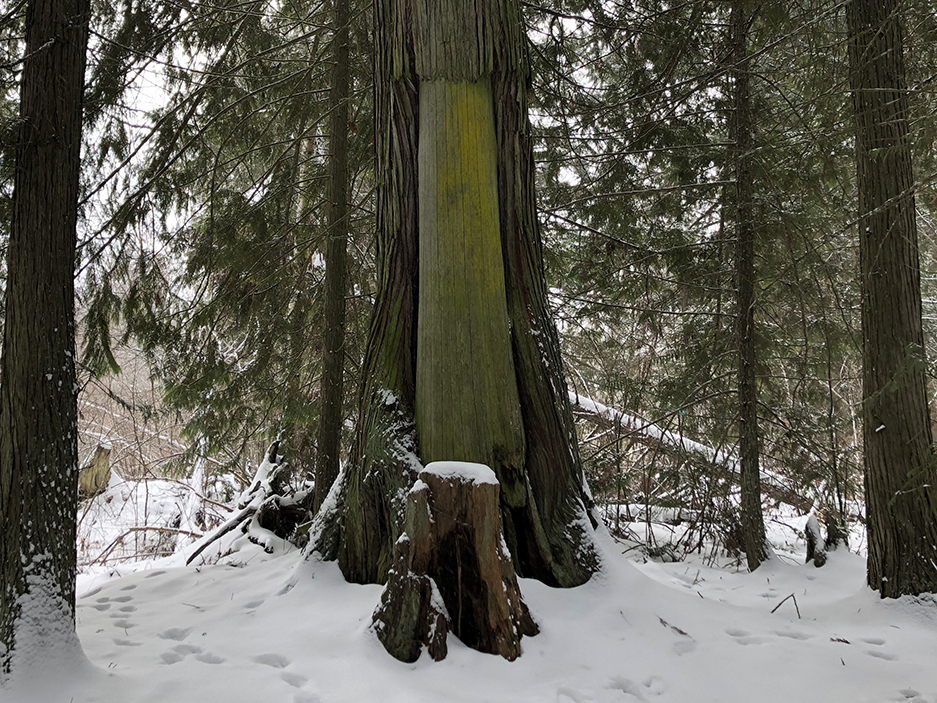 Thanks to the Story Trail partners
The Story Trail is a collaboration between the BC Parks Foundation and BC Parks, with the support of the Little Shuswap Lake, Adams Lake and Neskonlith bands, Chase Secondary School, School District No. 73 (SD73), the Habitat Conservation Trust Foundation (Wild BC) and the Adams Lake Division of Interfor, who donated local cedar for trail signage.
---
About the author
Serena Bonneville is an outdoor education & sustainability enthusiast who is passionate about all things nature. She has spent the last few years specializing in community engagement in B.C. and focuses on connecting local organizations to people, place & planet. She works at the BC Parks Foundation, supporting the Discover Trails initiative.
Similar Stories
March 30, 2020

October 18, 2020
"

BC's parks are living arks.

"
Subscribe to our newsletter