One of BC's Most Breathtaking Destinations is Partially for Sale
December 31, 2019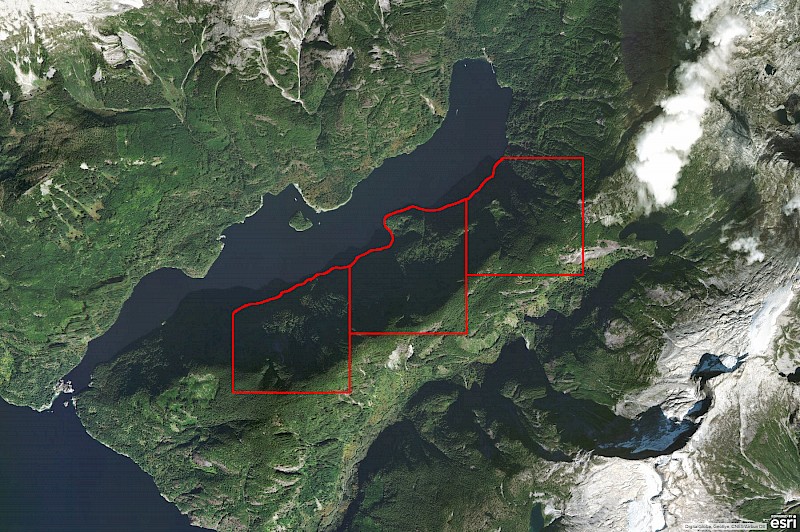 Vancouver, BC, June 20, 2019 |
The BC Parks Foundation is on a Mission to Protect the Sunshine Coast's Princess Louisa Inlet, Forever
Princess Louisa Inlet on British Columbia's Sunshine Coast is one of the province's most unique and breathtaking destinations. It is in urgent, immediate need of protection, today, as land within the inlet is up for sale.
Current owners have put three lots of stunning, roadless, undeveloped land covering 4.5 kilometers of waterfront and 800 hectares of watershed along the south side of the inlet on the market. The BC Parks Foundation is concerned about the uncertain future of the land: any development in the area would be detrimental. So, the Foundation has stepped in and is trying to protect this precious area, but they need the public's help.
The Foundation has secured an agreement for Purchase and Sale with the landowners lasting until the end of August. If successful, the Foundation plans to transfer the land to BC Parks for conversion into a Class A Provincial Park and ensuring its protection, forever.
"Our Foundation is on a mission to create the best parks system in the world, in part by protecting and passing along the beauty and nature our incredible province holds," says Andrew Day, Chief Executive Officer, BC Parks Foundation. "By protecting Princess Louisa Inlet, we will ensure future British Columbians will get to explore and experience this extraordinary area the same way we can today."
There may also be opportunity to bundle the three lots with adjoining Crown lands, properties with conservation covenants and the existing Princess Louisa Marine Provincial Park to create 9,000 hectares of connected land. Along with marine protections, Princess Louisa would be safeguarded from mountain top to ocean floor.
"It is not only the stunning views that are at risk," continues Day. "Princess Louisa Inlet is home to grizzly bears, mountain goats, eagles and at least one threatened bird species, lichen and moss communities, marine life, and so much more. It deserves protection so this abundance of life can remain undisturbed."
The Foundation has already successfully raised almost $2 million, covering two-thirds of the cost. Now, they are looking for the public's help to close the gap before the agreement expires and the land is again at risk.
"We ask you, fellow British Columbians, to join us in creating a legacy and protecting this land, forever," says Day.
-30-
About the BC Parks Foundation
Founded in 2018, the BC Parks Foundation is an independent foundation on an expedition to create the best parks system in the world. Along with residents, visitors and other organizations, the Foundation is protecting, enhancing and sustaining B.C.'s incredible parks, while inspiring and connecting people to them. As official charitable partner of BC Parks, the Foundation works collaboratively with government to achieve success but remains an independent charity. Learn more at bcparksfoundation.ca.
Media Contact
Similar Stories
"

Every plant, animal or tree that dies creates a better foundation for other plants to grow and animals to thrive. As such, let's accept and be grateful for the dead ends, plans or projects that we lose: because these create a stronger and more enlightened foundation for us to build something better for our future.

"
Subscribe to our newsletter