I-Spy With My Little Eye, 1 Million Observations of Wildlife in B.C.
June 4, 2020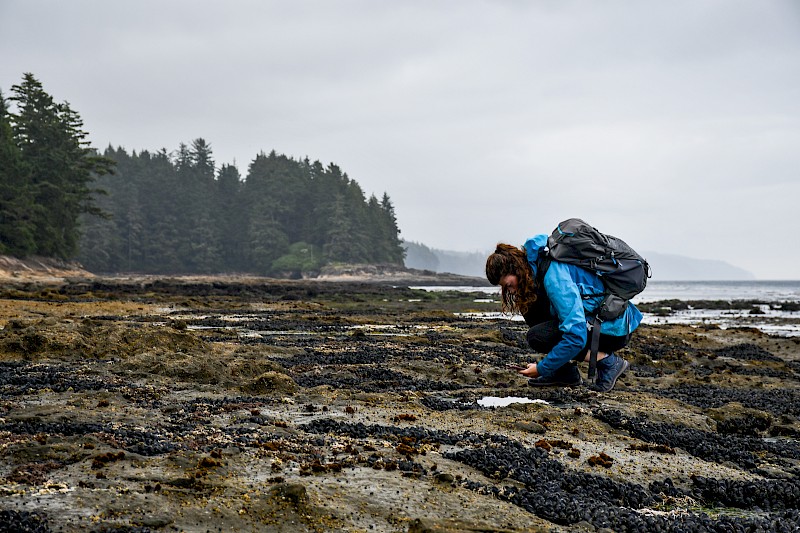 Photo: The BC Parks iNaturalist Project field team in Juan de Fuca Provincial Park, by Kelly Fretwell
You spot an interesting plant, animal, insect, fungus, bird, cetacean or other species of wildlife. You take a photo with your cell phone or digital camera. Then, you upload the photo to an observation platform. Boom! You've just become a citizen scientist AND you've helped researchers learn more about the incredible diversity of life in British Columbia.
You've heard us talk about citizen science and the BC Parks iNaturalist Project before. But now, we're challenging British Columbians to collect one million observations of species by the end of 2020 through B.C.'s Big Nature Challenge.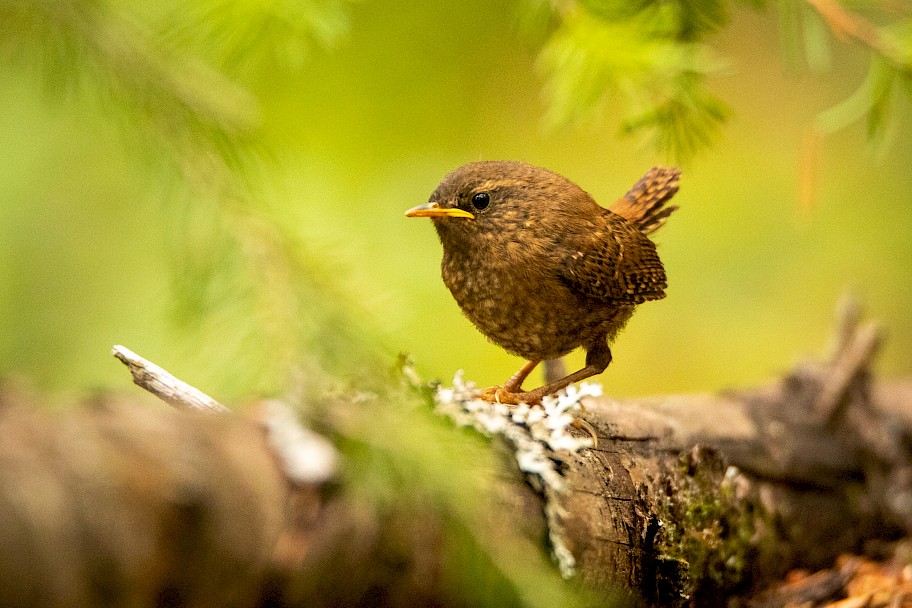 Photo: Jason Headley, pacific wren (Troglodytes pacificus)
Why your observations matter
British Columbia has some of the planet's most important and largest protected areas, along with more biodiversity than anywhere else in Canada.
By making these observations available to researchers, you're becoming a citizen scientist and you're creating a picture (pun intended) of the biodiversity, which can help support management planning, conservation, science and research across B.C.
Citizen science has already informed the decisions made by the Committee on the Status of Endangered Wildlife in Canada (COSEWIC), which is an independent advisory panel to the Ministry of Environment and Climate Change. You never know: your observation might be the one that surprises scientists and researchers the most!
Here's how to get involved.
1. Sign up with a partner platform
iNaturalist.ca is a great all-around platform for any species you come across. If you're interested in all types of plants, animals, fungus, insects, and so on, this is the platform for you.
For the birding community, download the eBird app, where you can log multiple species under one checklist. If you need help identifying a species, use their partner app, Merlin, then upload the finding through eBird.
If you live near or play around on the ocean, use the B.C. Cetacean Sightings Network and the WhaleReport app to log sightings of whales, dolphins, porpoises and turtles.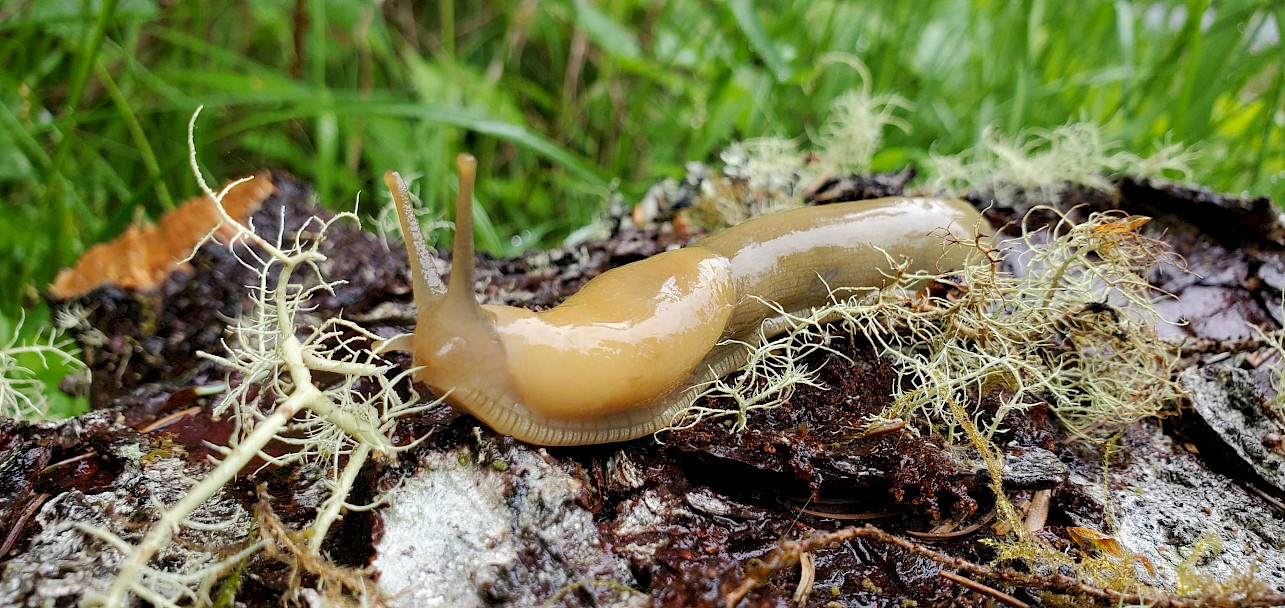 Photo: Ariele North, Pacific banana slug (Ariolimax columbianus)
2. Find species in the wild
When you're exploring your local park or beach, keep your eye out for interesting species of plants, animals and other wildlife. While you're out in nature, please:
Stay local: To help stop the spread of COVID-19, collect observations from your local parks, beaches and neighbourhood.
Respect all regional, provincial and national park and facility closures.
Follow all health and safety guidelines when outside your home, including physical distancing, personal hygiene practices and staying home if you feel ill.
Stick to the trail: going off the designated path could harm the very species we want to learn about!
Check out our blog post on other ways to be a park steward.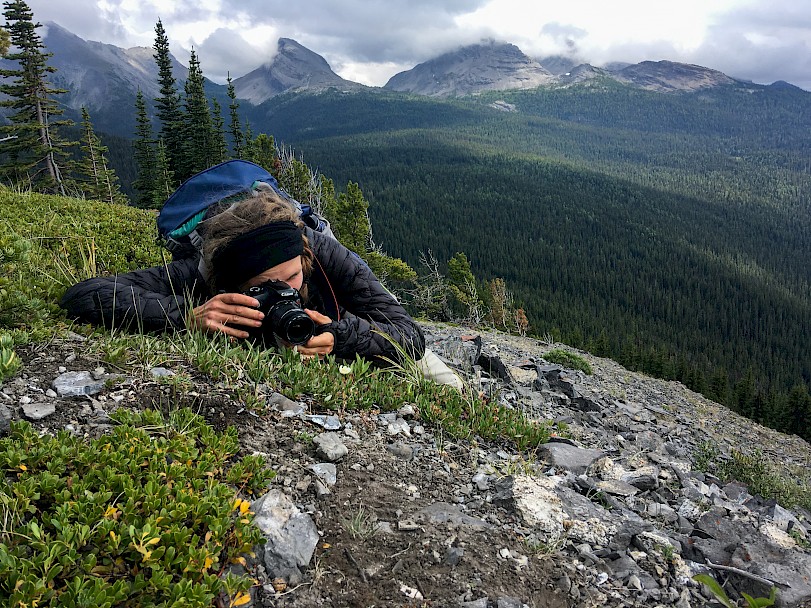 Photo: The BC Parks iNaturalist Project field team in Top of the World Provincial Park, by Jason Headley
3. Take a photo
Take a photo with a digital camera or smart phone.
If you don't have your GPS or location services enabled, make note of where the image is taken
Give wildlife their space: Use a telephoto lens or your camera's zoom function to collect your observation without disturbing wildlife.
For species-specific photography tips, visit the resource page on the Nature Challenge website.
Remember: your observation could also be signs of life, including paw prints, eggs, nests, poop and more!

4. Upload your observation
Open up iNaturalist, eBird or WhaleReport, fill out all of the information you can, and post your observation. If the species you're observing is not wild, make sure to note that it is 'cultivated/curated' in your observation. That's it!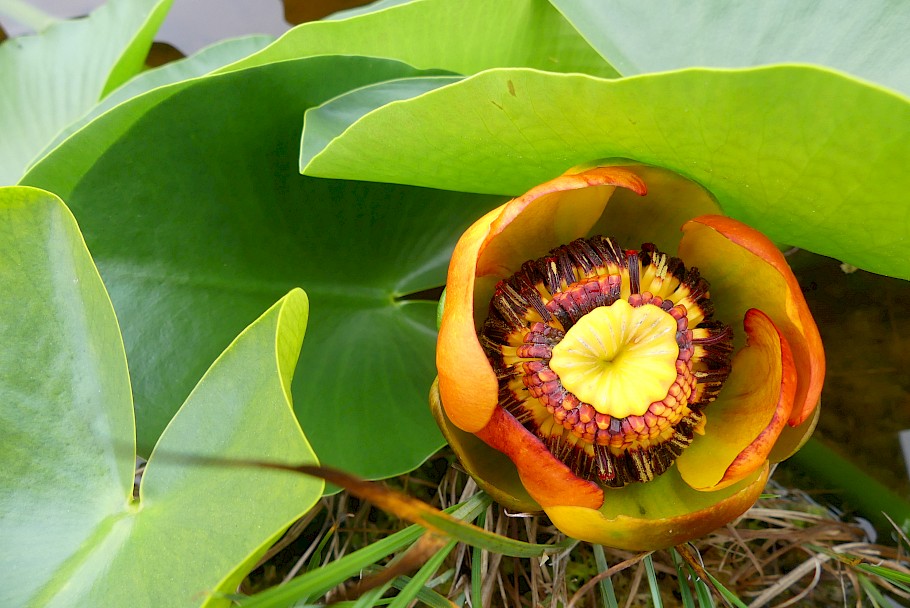 Photo: Katie Kushneryk, Western pond lily (Nuphar polysepala)
Other ways to collect observations
Upload photos you already have.
Upload wildlife sightings from your wildlife cameras or your home security camera (you can add those specifically to the WildCAMS project on iNaturalist).
Upload audio: both iNaturalist and eBird let you upload audio files as an observation. So if you can hear the bird or animal but can't see it, use the voice recording function on your smart phone!
Start uploading, today
You're already visiting these natural spaces, and likely already taking photos of the life within them! What's one more step?
Learn more and join today at naturechallenge.ca.
---
About the author
Colleen Dunbar's first time camping in a provincial park (Nairn Falls) was at six weeks old and from there, she grew up telling ghost stories around the campfire. She's now turned that love of parks and storytelling into a career as the Communications & Marketing Manager at the BC Parks Foundation. Say hi to her on the Foundation's Instagram, Facebook and Twitter channels.
Similar Stories
November 5, 2019

May 8, 2020
"

B.C.'s parks are magnificent places where we can leave the noise and hurry of life behind and be renewed. They are where we experience what is truly beautiful and where we can cultivate wellbeing, resilience and vitality.

"
Subscribe to our newsletter