9 Easy Ways You Can Be a Park Steward, Today
November 5, 2019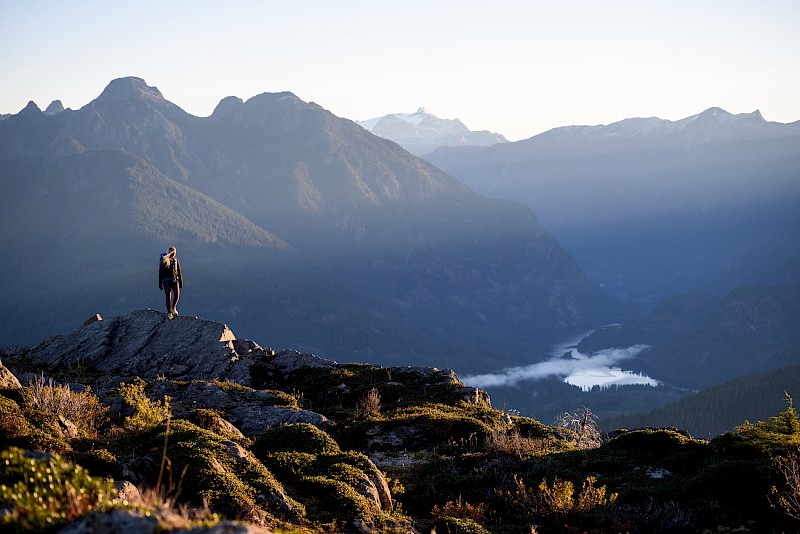 Photo: Destination BC/Andrew Strain
The wild, incredible nature of our backyard is core to who we are as British Columbians. And we arguably have the most incredible backyard there is.
But with the power of this incredible backyard, comes great responsibility. A responsibility that lies with the many, not just the few.
We are all responsible for respecting and protecting nature. We are all responsible for the stewardship of our parks. We are all responsible for keeping B.C. beautiful, together.
Sounds scary? It shouldn't.
Being a park steward is simple, as there's always something you can do to help parks.
Here are 9 simple ways you can be a park steward, today. And tomorrow. And the next day...
1. Get outside and into parks!
There's no better way to be a steward than to spend time outside. B.C. has over 1,000 parks and protected areas, so there's always something new and exciting to explore.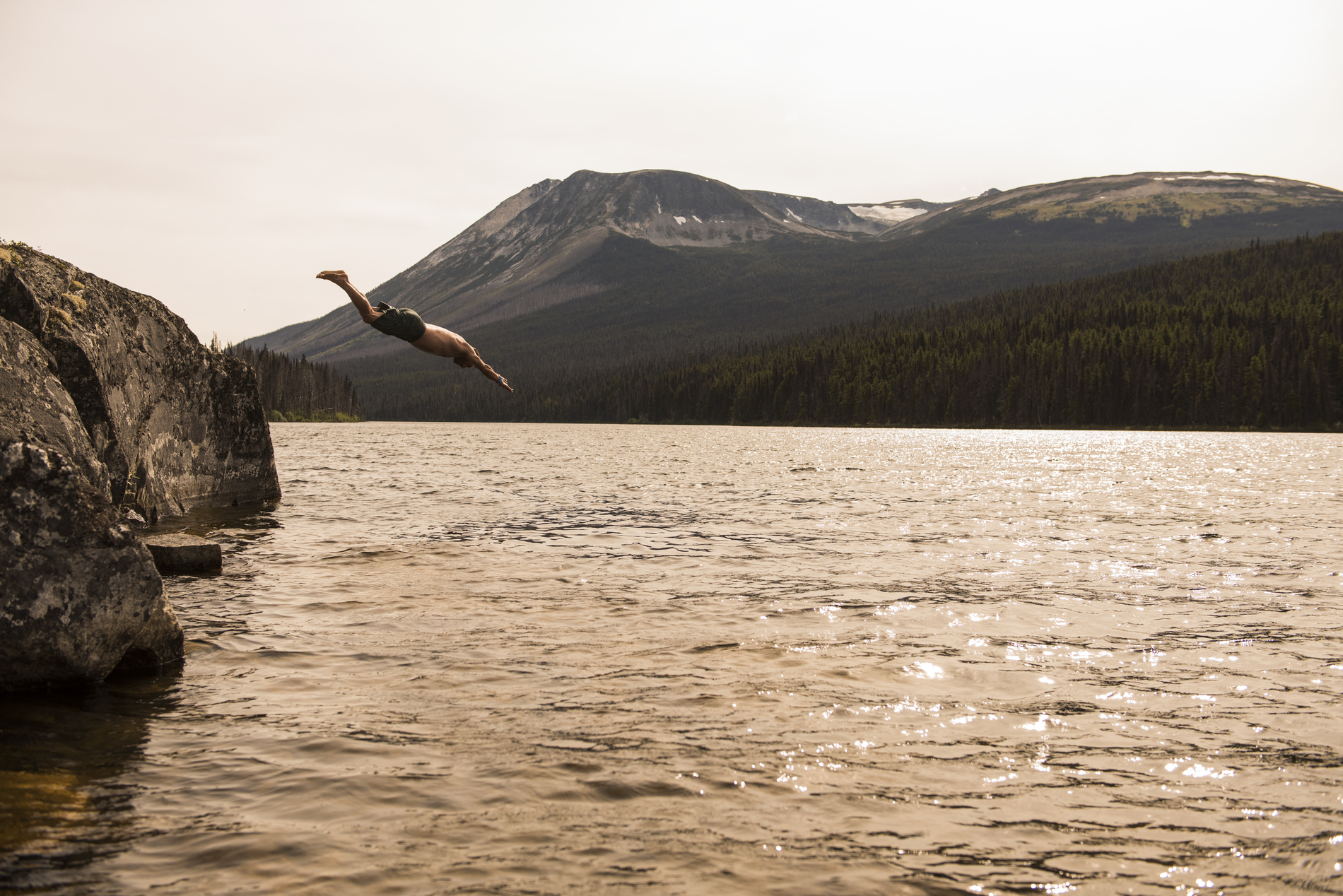 Destination BC/Kari Medig
2. Be careful with fire
About 40% of wildfires in B.C. are started by people. This is a devastating number, but it also means that many fires are easily preventable.
Before even thinking about starting a fire, check for any fire bans or restrictions in the area you're visiting. Bookmark this webpage for easy access before your trip! If you have the green light to start a fire, review the open fire regulations and always make sure it's completely extinguished and the ashes are cool to the touch before leaving it unattended.
This caution also applies smoking. When you're in a provincial park or protected area, smoking and vaping tobacco, cannabis or other substances is only permitted in a designated frontcountry campsite.
Please dispose of your butts and other smoking-related litter appropriately.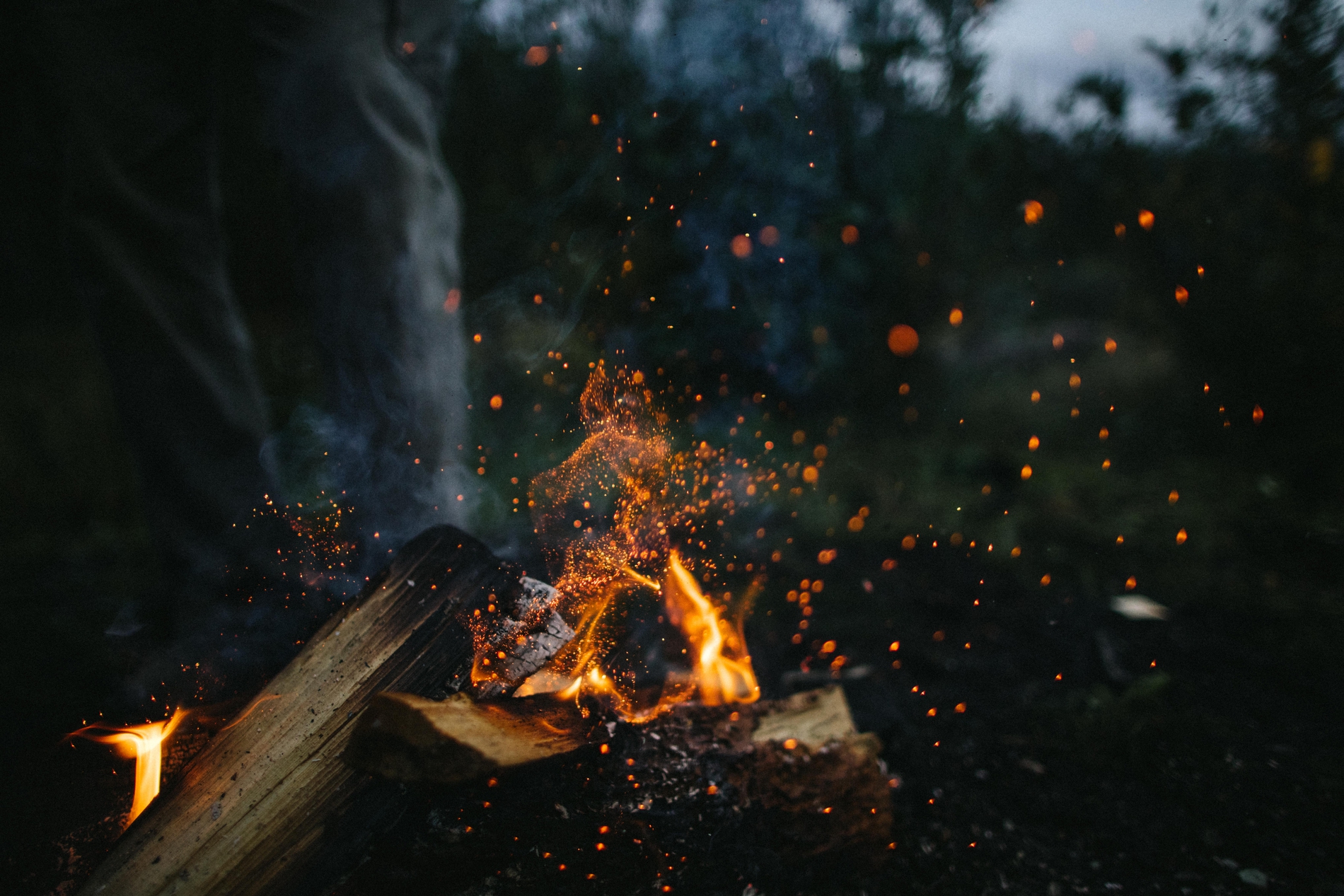 Destination BC/Sherpa Cinemas
3. Stick to the trail
Trails are planned and created with safety in mind: both for your, as the walker, and for the vegetation that lives on the ground. By veering off trail, you can not only trample vegetation, but you can also accidentally lead other adventurers in your footsteps, creating unnecessary pathways and damaging ecosystems, forever.
Instead, stick to designated trails! If you're on an iNaturalist mission or you know you love spotting birds in the distance, pack along some tech to help you out, like a telephoto lens or binoculars.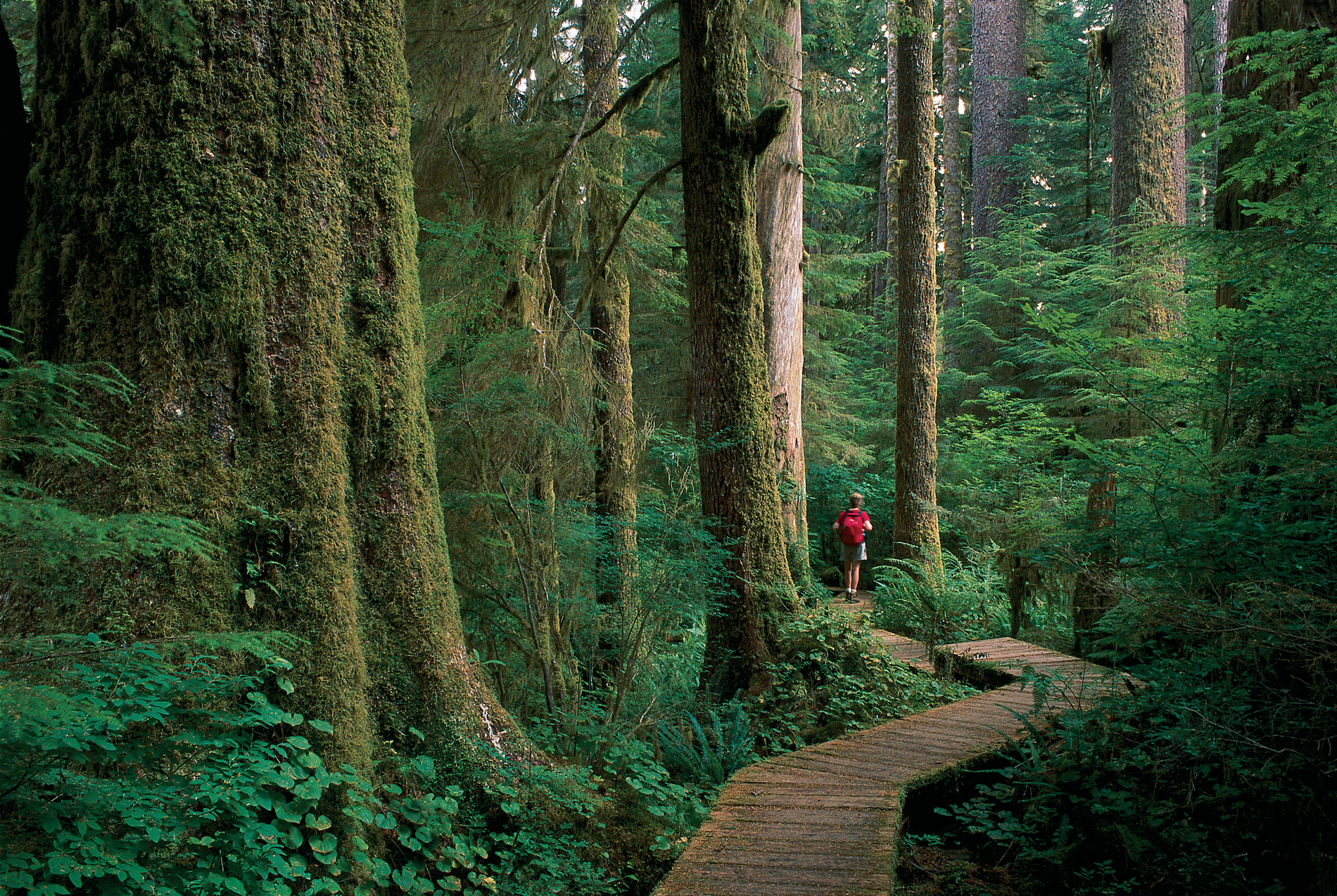 Destination BC/JF Bergeron
4. Give wildlife their space
Wildlife is called wild for a reason, so it's important to keep a safe distance from creatures as you adventure through parks. Again, both for your safety and for the safety of the wildlife. Animals like their personal space and getting too close can cause them to act aggressively.
While it may be tempting to pat a swan on its head, they'll be much, much happier if you view them from afar.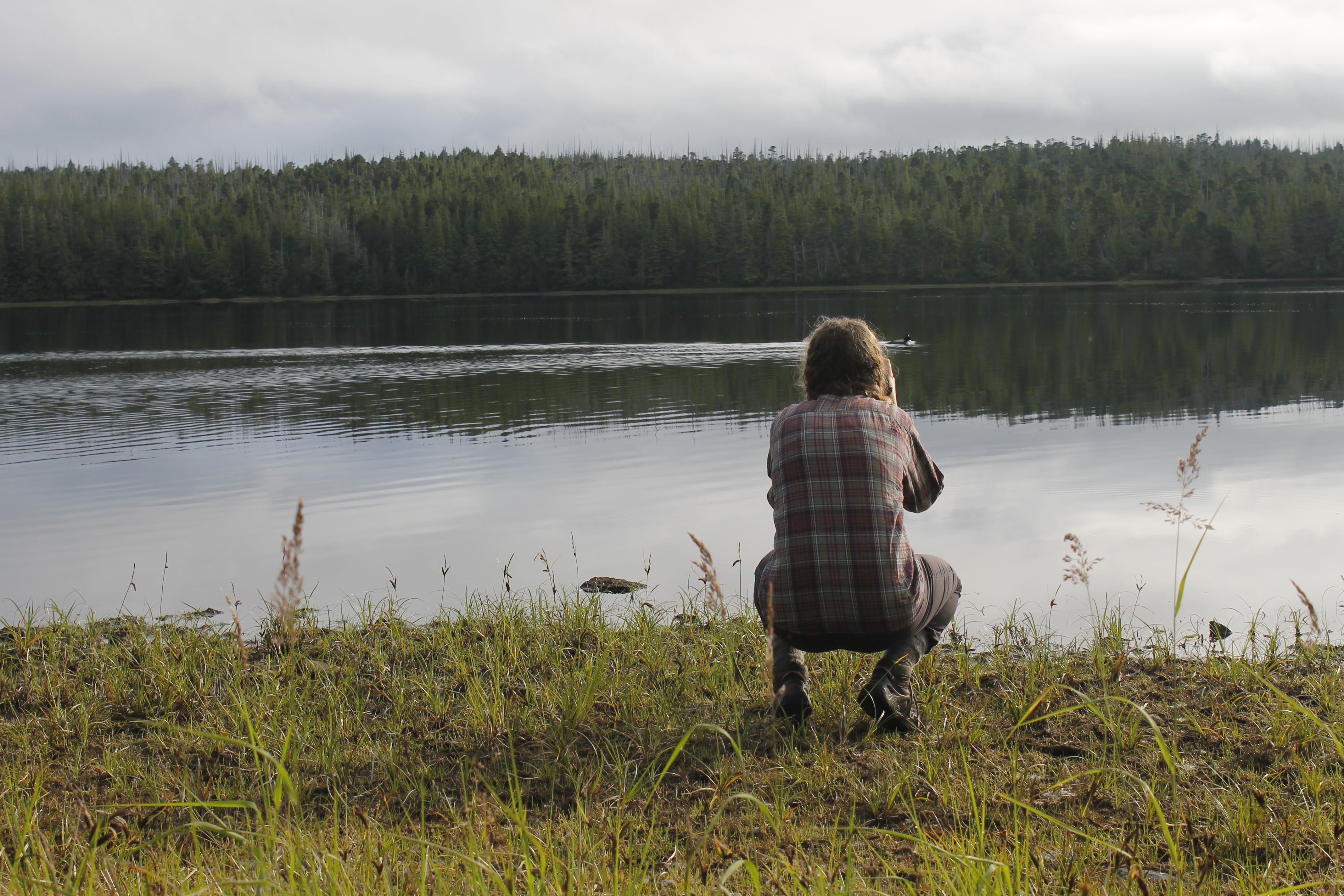 BC Parks iNaturalist Project/Lena Dietz Chiasson
5. Let wildlife feed themselves
Animals instinctively know how to feed themselves. Giving them some of your food – either on purpose or by accidentally leaving it behind – can make them sick or dependent on people.
We know there are some popular trails where chipmunks run up to hikers for attention or whiskey jacks will hang around and wait for you to feed them. These are unfortunately signs of dependency on people because of the number of times they've been hand-fed. We can mitigate this by keeping our snacks to ourselves and ensuring we're not making people food easily accessible by curious critters.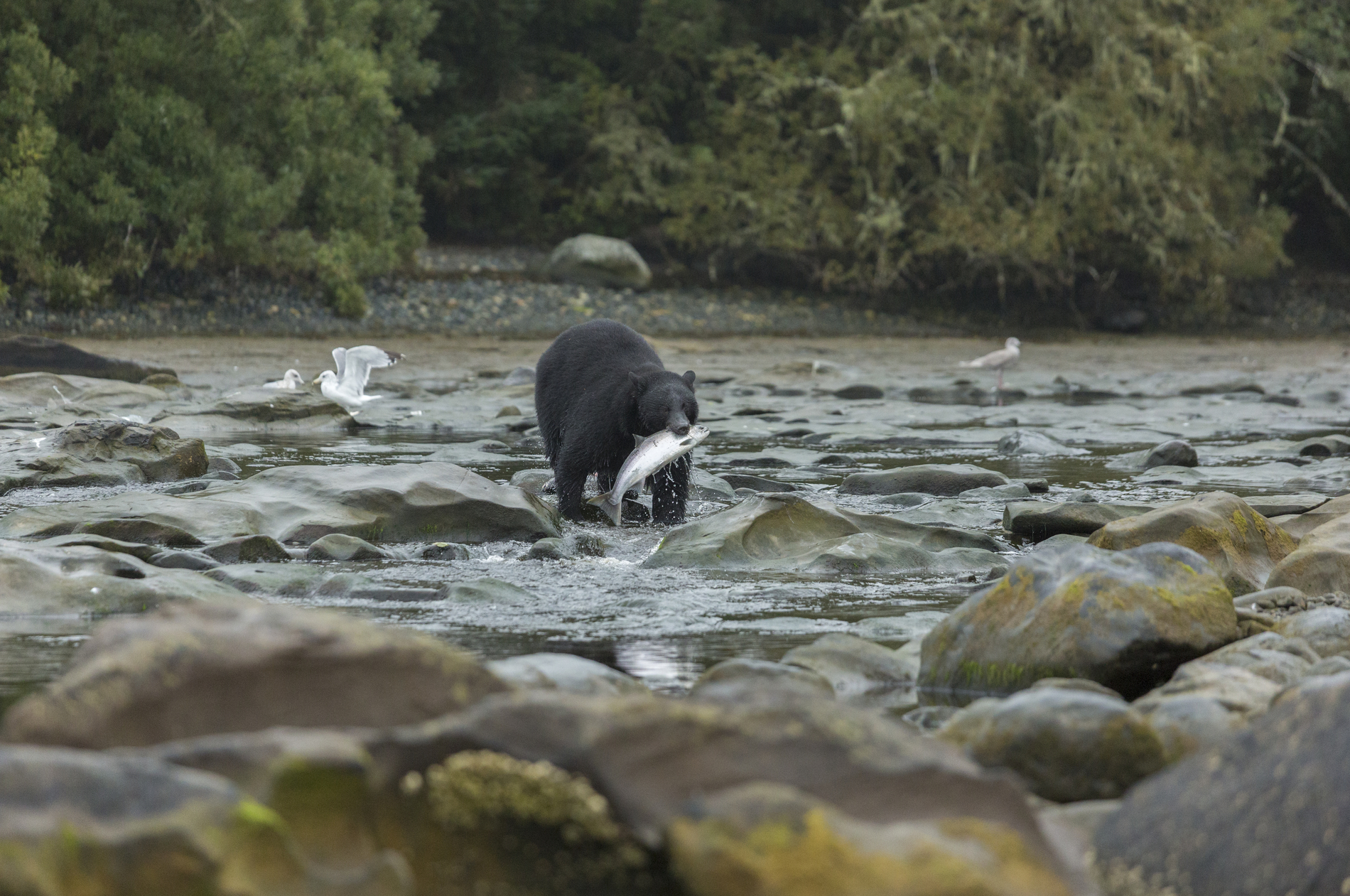 Northern Vancouver Island Tourism/Steven Fines
6. Take only photos, leave only footprints
When coming across a perfect shell, oddly shaped rock or intricate nest, you may be tempted to pick it up and take it home as a souvenir. Not only does removing these items potentially damage ecosystems, but with over 25 million visits to B.C.'s parks every year, if we all took something away, what would be left?
Instead, take lots, and lots, and lots of photos! Or, if you really want a souvenir, pick up one of our park patches – it'll help commemorate your adventure and it will further help parks by supporting our Foundation.
But there is one thing you should always pick up and take home with you: garbage. Always pack out everything that you packed in, and to be an even more incredible park steward, pack out anything that fellow travellers may have left behind.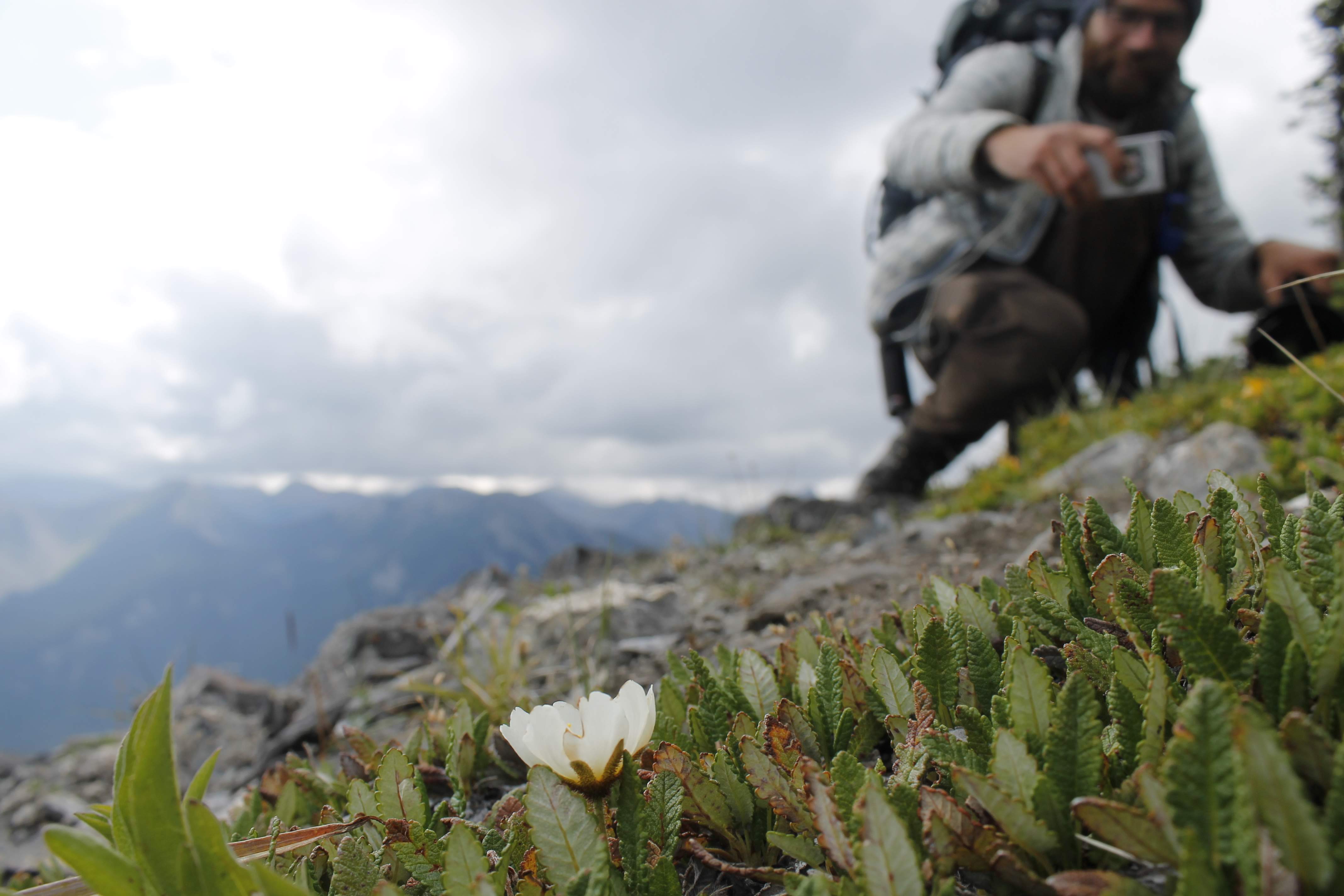 BC Parks iNaturalist Project/Lena Dietz Chiasson
7. Volunteer
There are many opportunities to get outside, explore nature and enhance parks. Check out BC Parks' volunteer opportunities or find a partner organization near you.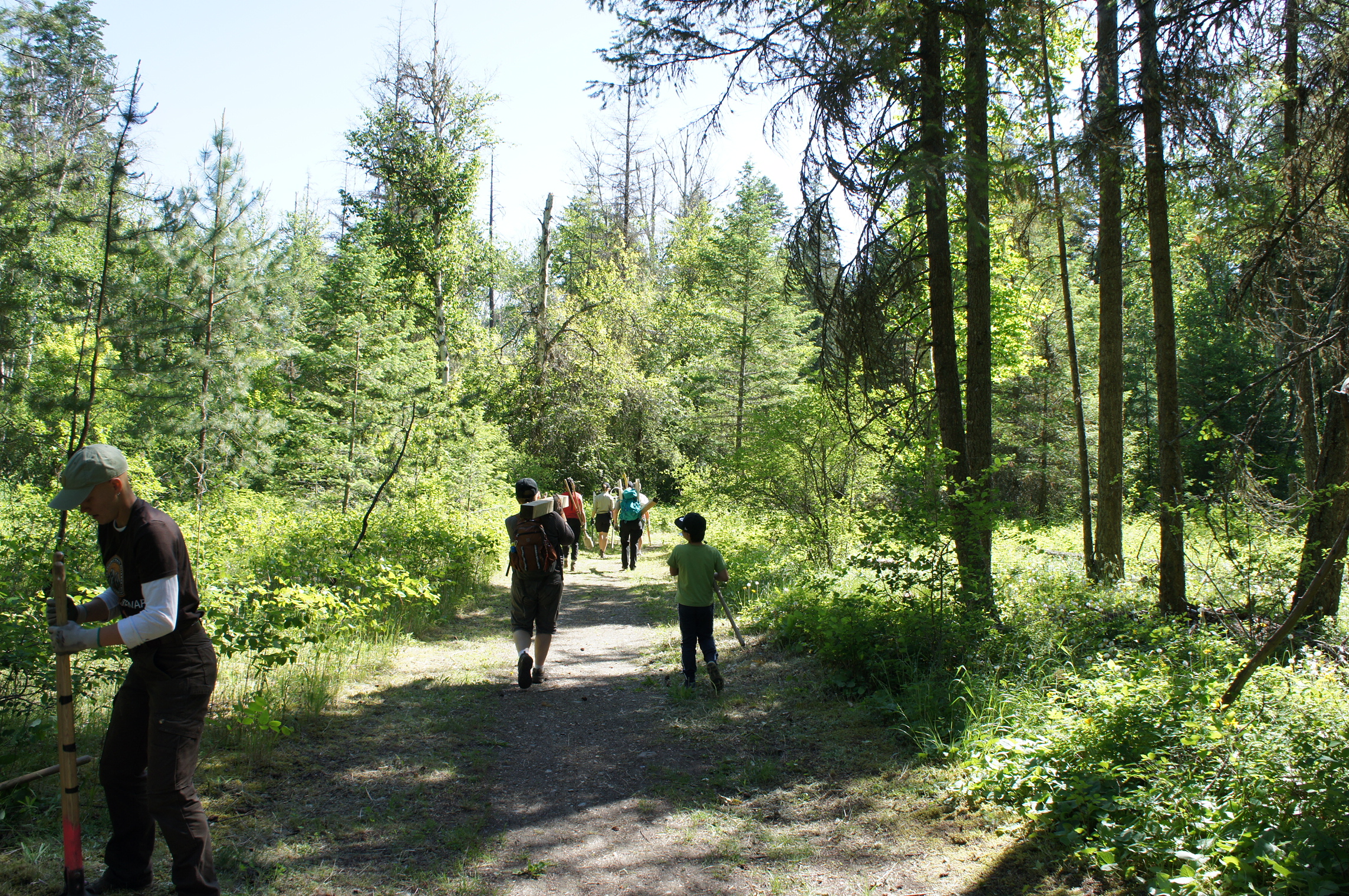 BC Parks Foundation/Jennie McCaffrey
8. Spread the Love
Share your knowledge and passion for parks with your friends. Meet someone who's new to B.C.? Bring them to your favourite park and let them experience the magic first-hand. Then, lead by example by being a great park steward every time you're outside.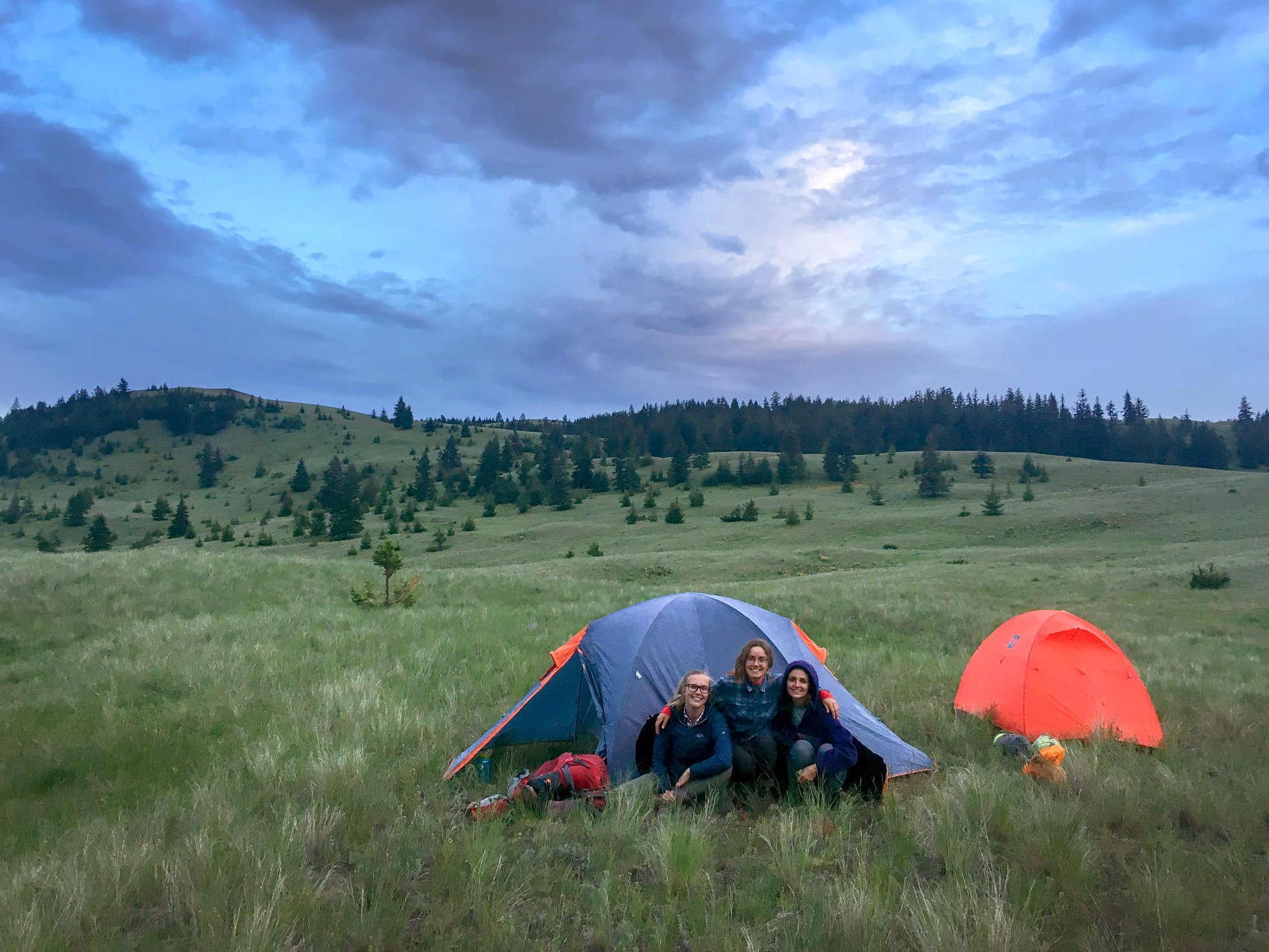 BC Parks iNaturalist Project/Kiara Gannon
9. Donate
Donating is a quick, easy way to be a park steward, and exceptionally convenient if you currently find yourself indoors. Every donation to the BC Parks Foundation helps protect, enhance and sustain our park system, while connecting people to the outdoors. For example, the happy hiker in the bus below went on a trip to Mount Seymour Provincial Park through our Healthy By Nature program, made possible by park supporters just like you.
Visit bcparksfoundation.ca/donate, click the button on the top-right corner of this webpage or give us a call at 604-343-3975 and leave your legacy, today.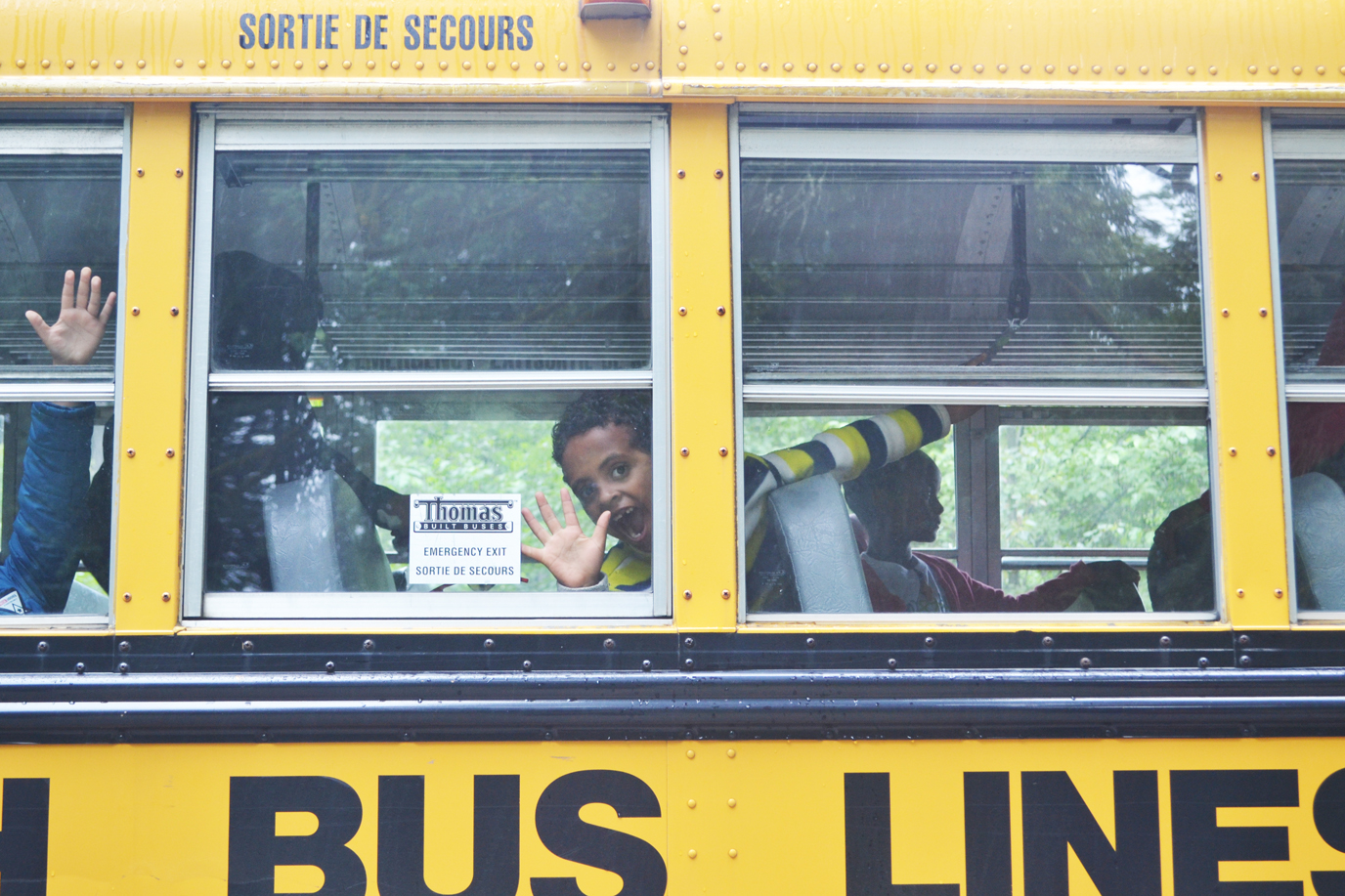 Healthy By Nature/Dr. Melissa Lem
As we said, the title of Park Steward is an important one, but it's easy to achieve. If you can keep these tips in mind the next time you're exploring B.C.'s parks, you're doing your part to keep B.C. beautiful. And we thank you for that.
---
About the author
Colleen Dunbar's first time camping in a provincial park was at six weeks old and from there she grew up telling ghost stories around the campfire. She's now turned that love of parks and storytelling into a career as the Communications & Marketing Manager at the BC Parks Foundation. Say hi to her on the Foundation's Instagram, Facebook and Twitter channels.
Similar Stories
March 23, 2020

July 9, 2021
"

BC's parks are quite simply wonders. They are places of majesty and beauty. They are gathering places for families and communities. They are engines of our economy in attracting millions of tourists to our province. And they are sanctuaries to millions of plants and animals, creating the biodiversity that gives British Columbians the clean air and clean water so vital to our healthy existence.

"
Subscribe to our newsletter