Small Businesses Supporting Parks: Atlin Mountain Coffee Roasters
April 20, 2020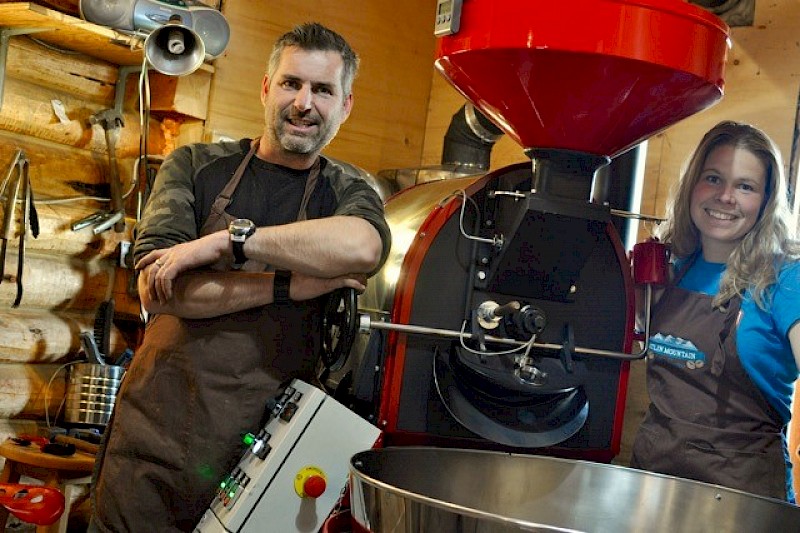 Photo: Philippe and Leandre, owners of Atlin Mountain Coffee Roasters.
There's something so magical about sipping a steaming cup of freshly brewed coffee while basking in the sunshine and being surrounded by nature.
That's why a partnership between Atlin Mountain Coffee Roasters and the BC Parks Foundation is such a perfect fit.
Atlin Mountain Coffee Roasters are named after the beautiful, remote town in Northern British Columbia that they call home. The partnership blossomed when the company wanted to find a way to raise funds for Tarahne Provincial Park, a beloved local park located in the Atlin township.
You can now purchase a special Parks Blend, and $1 from every bag of coffee sold going directly to enhance and sustain Tarahne Park.
We chatted with Philippe and Leandra Brient, the owners of the coffee roasting company about what this park means to them.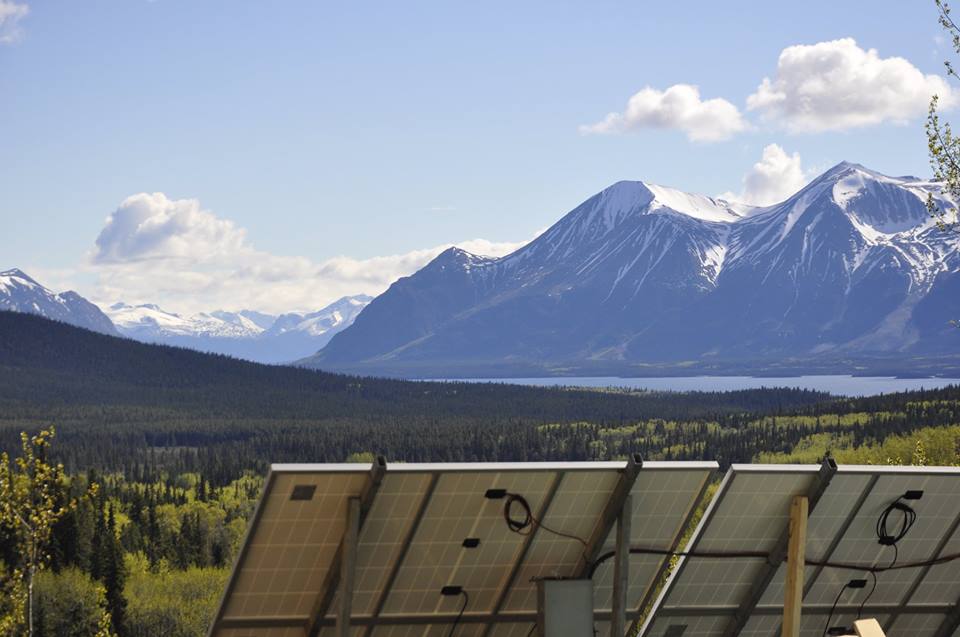 Photo: Atlin Mountain Coffee Roasters on Facebook. The view of Atlin Lake from their roasting facility.
Here's what they had to say:
"Tarahne Park is at the heart of the community here in Atlin. It's a place where the kids play in the playground and couples get married. It's where the Canada Day parade ends with cupcakes and hamburgers. It's the home of our Annual Arts and music festival as well as softball tournaments and other special events.
Ever since the humble beginnings of our company, the local support has been amazing. We wouldn't be where we are today without them. In return, we love to find ways to give back to the community. While enjoying a hike with a friend who is a Park Ranger, the discussion came up about raising funds for Tarahne Park. We jumped in with both feet to make it happen.
Parks protect natural and cultural spaces for the health and joy of present and future generations. Coffee gives us the verve we need to get out and explore them. Because these things pair so well, we're proud to collaborate with BC Parks Foundation on a special roast in support of our local provincial park.
We are proud to be able to help raise funds for Tarahne Park, to keep present and future generations enjoying this beautiful sight and location, and for many more memories to be made there."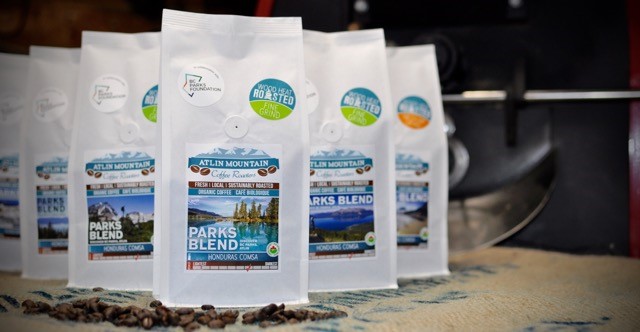 Why you should pick up a bag of this coffee
Leandra and Philippe love coffee and they love the outdoors.
"The environmental and social ethos of our roastery reflects these passions. Our unique wood-fired roaster is powered by solar energy and fueled with local pine, which we harvest sustainably and split by hand. By roasting with radiant heat, the beans avoid contact with smoke.
No chemicals or blending; just organic, fairly-traded, single-origin beans, brought to perfection in the Canadian wilderness.
The result? Fresh artisanal coffee made with ethical beans and renewable energy. Going off-grid has never tasted so good."
There are seven unique labels, each with an image from the region taken by local photographer Manu Keggenhoff.
Fuel your adventures in B.C.'s wild, incredible parks with a coffee that helps protect them: now that's caffeine put to good use.

Order your Parks Blend and support Tarahne Provincial Park, today.
Similar Stories
March 26, 2020

October 27, 2022

March 25, 2020
"

You want to create space in your consciousness for your frequency to shine through. That's what owning yourself is all about. It is in the stillness that these messages can make themselves known. And you needn't look further than nature.

"
Subscribe to our newsletter