Nature Therapy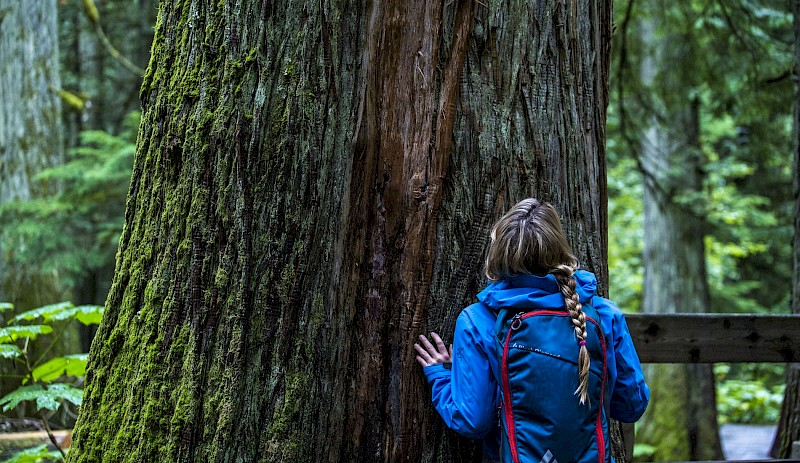 The Power of Time in Nature
COVID-19 Provided the Push
One of the core tenets we hold is that time in nature yields positive mental health and well-being, making us more resilient in the face of stress. Back in 2020, as COVID-19 cases exploded across the country, the pressure on hospitals and health care workers was mounting. People were in lockdown and experiencing the challenges of social isolation. Fear and uncertainty pervaded as there were far more questions than answers.

In a national study released at that time, about 60 percent of nurses said they intended to leave their jobs within the next year, and more than one quarter of these nurses wanted to leave the profession altogether. A separate national study confirmed that nurses were suffering from mental illness symptoms at rates much higher than the general population.
It was a critical moment for the nation to show its gratitude and support. Enter Nature Therapy - an immersive session with a certified guide that gave professionals on the front lines of the pandemic the opportunity to experience zen-boosting stress relief.
"That was more powerful than any medication you can take. A lot of my colleagues would benefit from this." - Nurse who participated in a session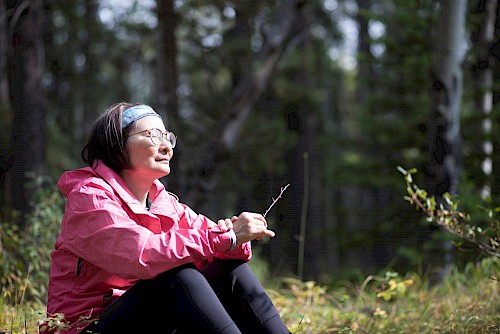 Nature Therapy allowed British Columbians to show gratitude for health care workers + super natural B.C. by bringing them together. We partnered with the Association of Forest and Nature Therapy Guides to provide BC licenced nurses and family doctors with a unique experience designed to engage the senses and calm the mind.
To respect COVID-19 protocols, group sessions were guided remotely. Participants were able to phone or Zoom in from a convenient location, whether it was a local park, beach, greenspace, or even backyard. They listened live as a certified guide led them through a customized therapeutic sequence.
The feedback was immediate and overwhelming. It didn't require a big time committment or a need to go far from home. But it did provide an immediate release of tension and a sense of calm for many of the participants. Pandemic or not, those benefits are available to us all when we take some time to be outside.

A strong body of research demonstrates that time in nature boosts immune function and life expectancy and lowers the risk of developing a host of conditions from heart disease to diabetes, obesity, depression, and anxiety.
Stay tuned for our soon to launch Event Calendar to find an event near you
"

In every walk with nature, one receives far more than they seek. 

"
Subscribe to our newsletter