Edziza Provincial Park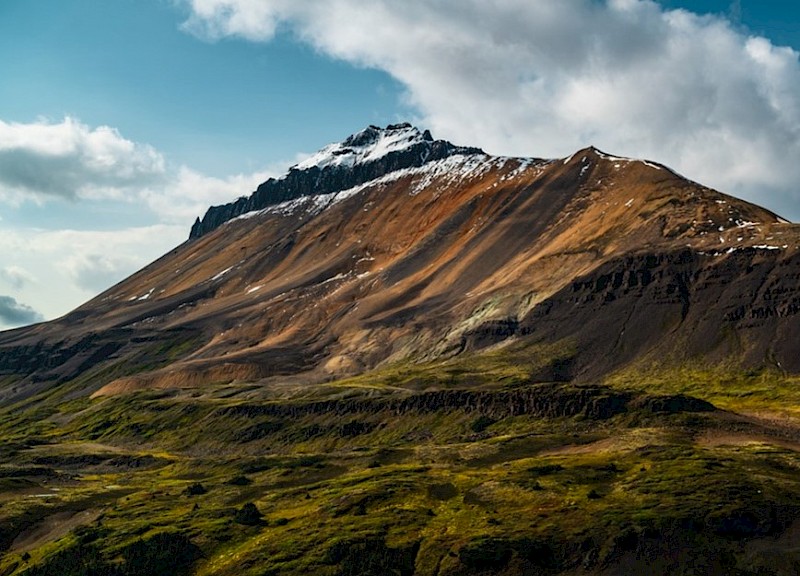 BC Parks Foundation works with Tahltan and other parties to create BC's newest Conservancy


A new 3500 hectare conservancy to protect the environment and wildlife in Tahltan territory has been created in an area of northwestern B.C. historically known as the Ice Mountain Lands, adjacent to Mount Edziza Provincial Park.
The BC Parks Foundation worked in partnership with Tahltan Central Government, the Province of BC, Skeena Resources Limited, and the Nature Conservancy of Canada to create the Edziza Conservancy.

"Mount Edziza and the surrounding area has always been sacred to the Tahltan Nation. The obsidian from this portion of our territory provided us with weaponry, tools, and trading goods that ensured our Tahltan people could thrive for thousands of years," said Chad Norman Day, President of Tahltan Central Government. "Working alongside Skeena Resources, the Province, BC Parks Foundation, and the Nature Conservancy of Canada to provide further protection to this area is an initiative we can all take pride in. I am so relieved and thrilled that Mount Edziza is better protected for our future generations."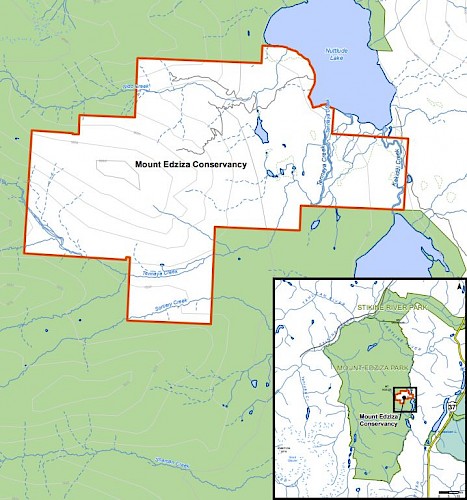 The new Conservancy protects a variety of habitats including low-lying forest, alpine meadows, wetlands, and lakes. These habitats are home to grizzly bear, caribou, moose, mountain goat, stone sheep, wolverine and other wildlife including 11 species listed under the federal Species at Risk Act. The area is a headwater into the Iskut River – the largest tributary into the Stikine River system – one of BC's largest and most intact wild salmon watersheds.

The conservancy is the first step in a multi-year Tahltan Stewardship Initiative (TSI). Tahltan Central Government plans to rename the area within the conservancy at a future date, to better reflect Tahltan heritage.

"Protecting these lands will preserve the natural environment, help maintain biological diversity, and respect the history and importance of this area for the Tahltan Nation," said George Heyman, Minister of Environment and Climate Change Strategy. "Collaboration and shared understanding about stewardship of the lands and waters that sustain us is an important lesson delivered through true reconciliation."

Skeena Resources Limited is returning its mineral tenures for its Spectrum mineral claim, which supports the partnership with the Tahltan to establish the new conservancy adjoining Mount Edziza Provincial Park. The area was originally considered for inclusion in Mount Edziza Provincial Park when it was created but was excluded due to the mineral values.

"We are very pleased to work with our Tahltan partners to be a part of this historically significant event. Through many open and respectful conversations with Tahltan leaders over the years, we have developed a sincere appreciation of the cultural importance of this area to Tahltan," said Walter Coles, President, and CEO of Skeena Resources. "We are deeply committed to our partnership with the Tahltan Nation and are happy that we can play a role in protecting this area for future generations. This is reconciliation in action and symbolic of our partnership commitment to Tahltan."

The BC Parks Foundation helped support the creation of the Conservancy and wishes to thank MakeWay, the MapleCross Fund; Sitka Foundation; the Leon Judah Blackmore Foundation, Christine M, and Jamie and Margaret C. for their generous contributions. The Wyss Foundation, Wilburforce Foundation, and Federal Government provided support through the Nature Conservancy of Canada.

"It's encouraging to see governments, Indigenous peoples, industry, philanthropic foundations, and conservation groups working together to protect our iconic natural environment in British Columbia and across the country. By collaborating on projects like these, we are making progress toward conserving a quarter of lands in Canada by 2025," said the Honourable Jonathan Wilkinson, Minister of Environment and Climate Change.

"Permanently protecting the cultural and ecological values of these lands is a remarkable achievement. We congratulate the Tahltan Central Government on their leadership and vision in making this outcome a reality," said Nancy Newhouse, BC Region Vice President, Nature Conservancy of Canada. "The unique volcanic landforms, the habitat connectivity for wildlife, and the long history of human relationship to this land all make it an area well worth conserving. This was truly a collaborative project, where partners representing a wide range of interests worked together in the spirit of co-operation."

The Province and Tahltan Central Government have been working together to advance their shared interests in building an enduring, resilient government-to-government relationship in respect of land and resource use, and community, social and economic development within the Tahltan Territory. While more work remains to be done to advance their shared interests, this agreement is an important step.

"This is a triple win," said Andy Day, CEO of the BC Parks Foundation. "Together, we're protecting a huge area for wildlife and nature, we're advancing reconciliation, and we're supporting sustainable recreation and use. We offer our sincere gratitude to the Tahltan, B.C., NCC, and Skeena for getting in the same canoe and paddling in the same direction - it's a great direction for B.C."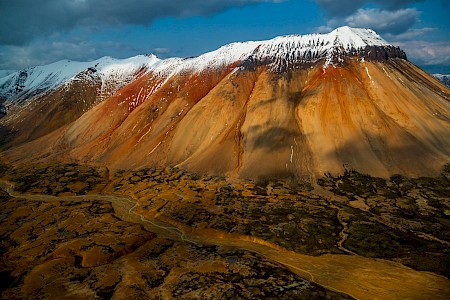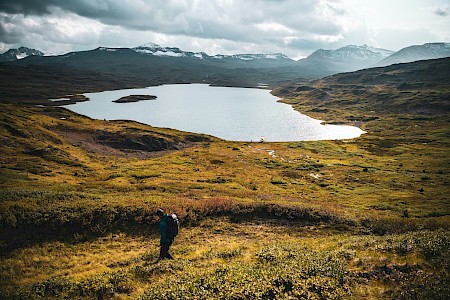 "

I can't conceive of anything being more varied, rich and handsome than planet earth: its crowning beauty is the natural world. I want to soak it up, to understand it ... then put it together and express it in my painting. This is the way I want to dedicate my life.

"
Subscribe to our newsletter