Saturnina Island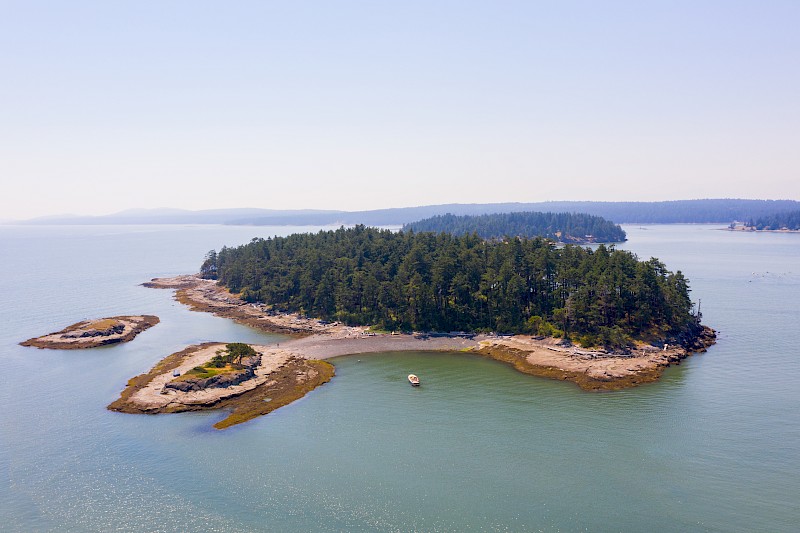 Saturnina Island - protected, forever.
Another gem of the Salish Sea has been protected, forever. Thanks to an incredibly generous donation from the Wilson 5 Foundation, Saturnina Island has successfully been purchased and will soon be the Saturnina Island Nature Reserve.
The $4 million gift by Chip Wilson, his wife Shannon and their five sons comes through their Wilson 5 Foundation and marks the largest single donation the BC Parks Foundation has received to date. "We stand today with thousands of British Columbians and people from across Canada and around world who have answered the call to help BC Parks Foundation purchase and forever protect sacred, threatened ecosystems such as these islands in the Salish Sea," says Wilson 5 Foundation co-founder Shannon Wilson.

The $4 million Wilson 5 Foundation donation enabled the BC Parks Foundation to buy the whole of Saturnina Island and is a key source of funding in their upcoming purchase of a rare, large 256-acre waterfront parcel on Lasqueti Island. The gift also served as the anonymous matching donation used as the catalyst for the Foundation's recent crowdfunding purchase and protection of West Ballenas Island – a story that made international news.

We were honoured to have Paul Seward from Snuneymuxw Nation present at this celebration, singing the Reserve into creation. We were also thrilled to welcome students from the Grade 9 class at Ballenas Secondary School, who were a huge contributor to the energy and momentum of the campaign to purchase nearby West Ballenas Island.

Saturnina Island will soon be supported in its mangement by Islands Trust Conservancy.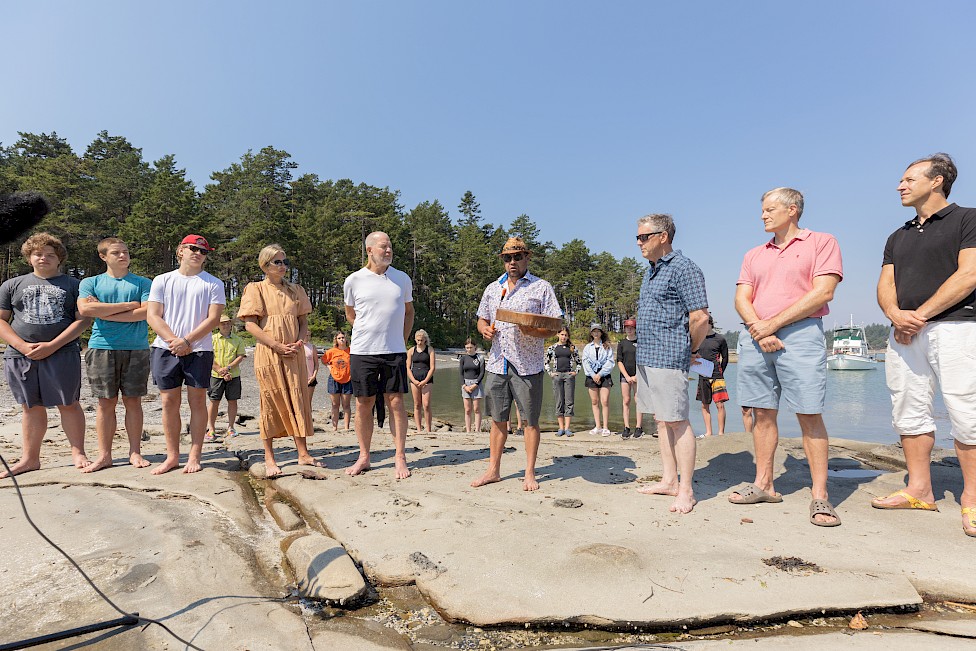 Saturnina, West Ballenas and Lasqueti islands are located off the east coast of Vancouver Island in the Salish Sea – a marine area suffering the effects of sprawling population growth, pollution, overfishing and climate change. The islands are mainly natural and untouched sanctuaries with pristine beaches, abundant bird and marine life, and rare plants.

West Ballenas island is one of the top 10 most biodiverse sites in the Salish Sea, featuring significant seabird populations, threatened species and rare plants such as red-listed Garry oaks and Shore Pine ecosystems. It is only one of two locations in BC where the Water-plantain buttercup has been found.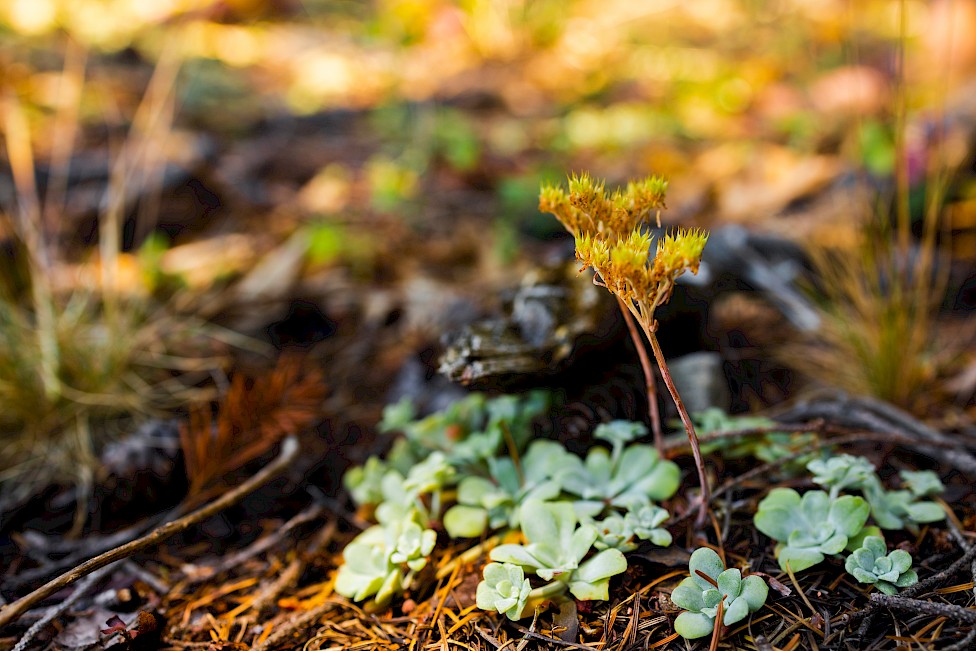 These fragile islands are all part of the Coastal Douglas Fir ecosystem - the smallest, rarest and most globally unique biogeoclimatic zone in BC. The vast majority of these ecosystems are at risk, as are the species who live there. With 80 per cent of Coastal Douglas fir ecosystems held privately in B.C., protecting land which comes available on the market is key to preserving these treasures.

"

When I get beneath the surface of things, these are not moments of mystery, they are moments of extraordinary clarity. Everything has the energy of its making inside it.

"
Subscribe to our newsletter