Young Point, Lasqueti Island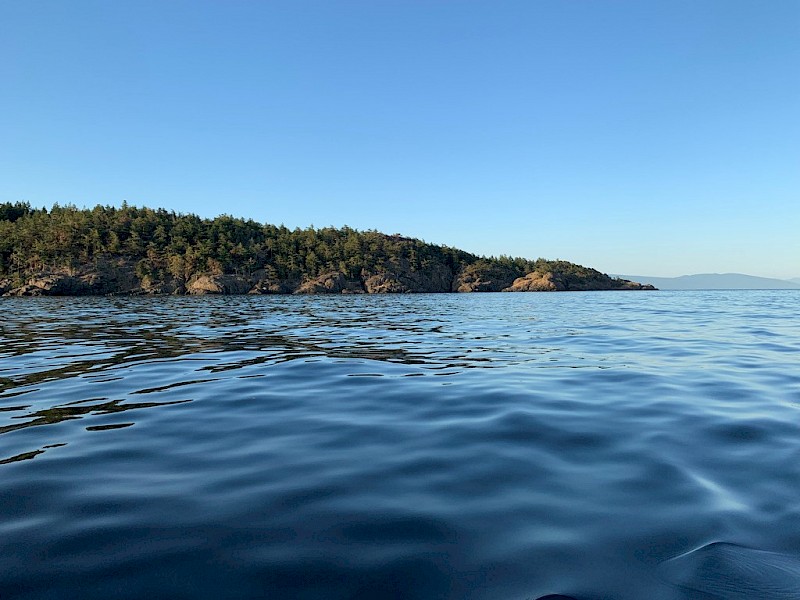 You've done it! You have carried
Young Point across the finish line!
If you came here to donate, please continue to do so. All funds will help add to Young Point protection.
Thank you for keeping BC beautiful. Again!

Andy Day
CEO, BC Parks Foundation
---
Protect Islands of the Salish Sea:

Young Point, Lasqueti

Young Point (also known as Tahini Cove) is a beautiful large intact waterfront property on Lasqueti Island, in the Salish Sea.
This property is an excellent and very diverse example of the Coastal Douglas-fir Biogeoclimatic Zone in the Strait of Georgia Ecosection-- the most under-represented protected area landscape in British Columbia. The property has 10 separate sensitive ecosystems including 3 red listed vegetation communities S1 (critically imperilled) G2 (imperilled) and one blue listed community and anticipated 9 species at risk, including the blue listed California Hedge Parsley, all within 104 hectares (256 acres). The property has some 5 kilometres of shoreline and two, small off-shore islets.
The property is close to the rapidly growing Nanaimo-Parksville region of Vancouver Island. Part of Snaw-naw-as Nation and Tla'amin territory, the property is privately held. We wish to protect this property from being logged and/or subdivided and developed.
To protect this beautiful property and its unique values, we have secured an exclusive agreement to purchase it. We need to secure remaining funds by September 30th.
In 2019, proud British Columbians and friends around the world helped us raise $3 million in 3 months to protect Princess Louisa Inlet. In 2020, park angels protected West Ballenas Island, and in 2021 you protected Lonesome Lake- the iconic place that trumpeter swans were brought back from the edge of extinction.
Those incredible stories made the New York Times, CNN and over 100 hundred outlets around the world because people like you – from all walks of life – came together to do something great. It shows that every contribution matters and when put together great things can happen. Together we can keep BC beautiful.
Young Point (Tahini Cove) would make a remarkable addition to the beautiful places we are protecting. Normally an island property of this size and value would be out of reach for conservation. But we have been able to secure a very favourable purchase price through the generosity of the family, reducing the asking price from $3.9million to $2.7millon. On top of that, we have been able to secure other funding - including matching funding from our friends Isobel and Jan at the Maple Cross Foundation - so now we only need to raise $300,000 to secure this extremely rare and valuable property and protect it, forever.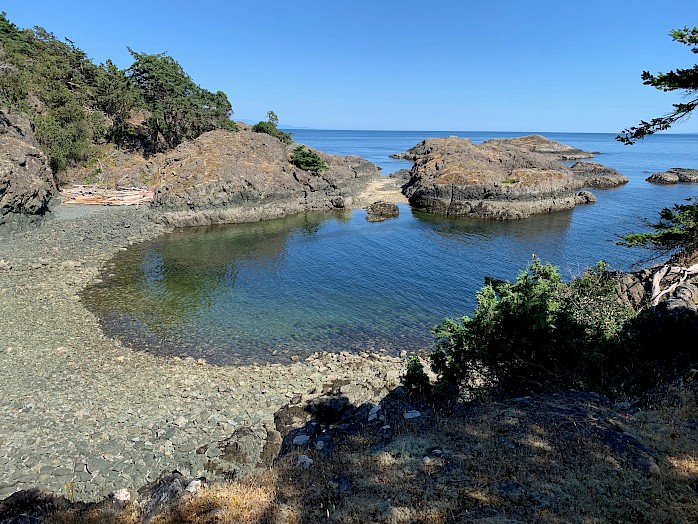 Location
Young Point (Tahini Cove) is on Lasqueti Island, situated in the middle of the Salish Sea between Vancouver Island and the Sunshine Coast. Lasqueti Island is only an hour foot ferry from the growing Nanaimo-Qualicum region of Vancouver island, but retains a very remote and wild feeling. There is no grid power on the island and limited development. The Young Point property is adjacent to Squitty Bay Provincial Park and other nature reserves on the south end of the island.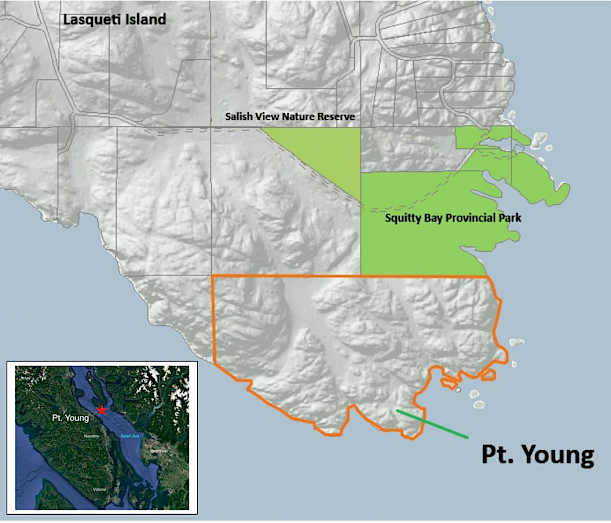 The area has been recognized by the Province as a potential protected area through the Lasqueti Island Official Community Plan and indirectly through the Squitty Bay Provincial Park Purpose Statement.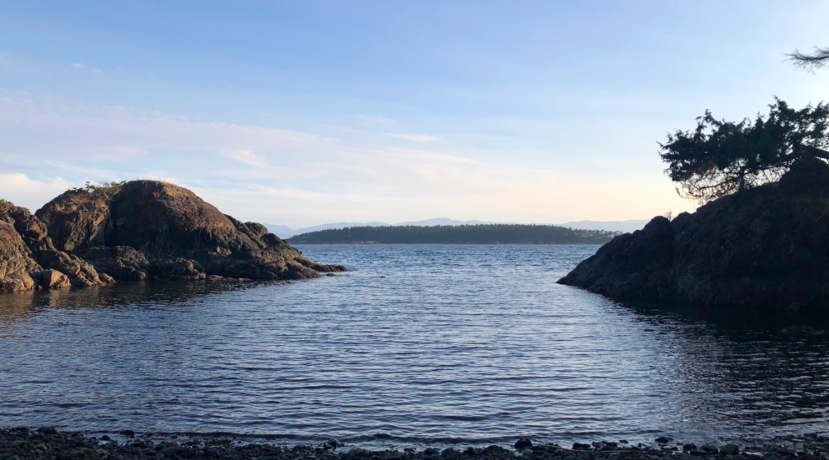 What will Young Point protect?
Contribution to protection of the most under-represented ecosection and biogeoclimatic zone in the province




Protection of extremely varied landscape with 10 specific ecosystems/habitats including 3 red/1 blue listed vegetation communities, all within 104 hectares




Protection of special features including veteran, 350 year old Douglas-fir and vernal pools in the draws and hollows




Protection of at least 9 species at risk




Protection of over 5 kilometres of shoreline including pocket beaches, rocky headlands and 2 islets




Provision of added protection to adjacent and connected protected area values.




Your gift will have twice the impact
On top of the reduced price, we are thrilled to announce that the Maplecross Fund has pledged to match up to $250,000 in matching funds to your contribution to protecting this wonderful and fragile place!
Your gift – no matter what size- will make a big difference. As happened with Princess Louisa Inlet, West Ballenas and Lonesome Lake, this is about the power of many people, from all walks of life, doing something great together.
You have done it before, and you can do it again! Join other park angels in doubling your gift now to protect Young Point.


Questions about this campaign?
Phone - 604 343 3975 ext. 101
Email - gifts@bcparksfoundation.ca

Once we complete the purchase of the island we will issue tax receipts for all donations over $20 which can be used to claim charitable tax credits - the more you donate the more you can save! Any excess funds will go towards a Stewardship Fund for long term maintenance of this property or to our next Parks Bank initiative.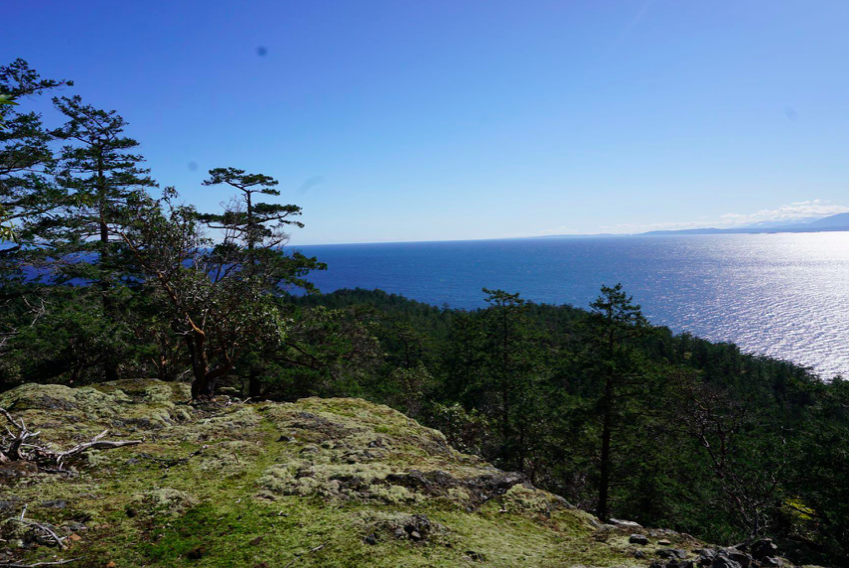 "

Look deep into nature, and then you will understand everything better.

"
Subscribe to our newsletter