At Home Picnic: Give your party a theme
March 26, 2020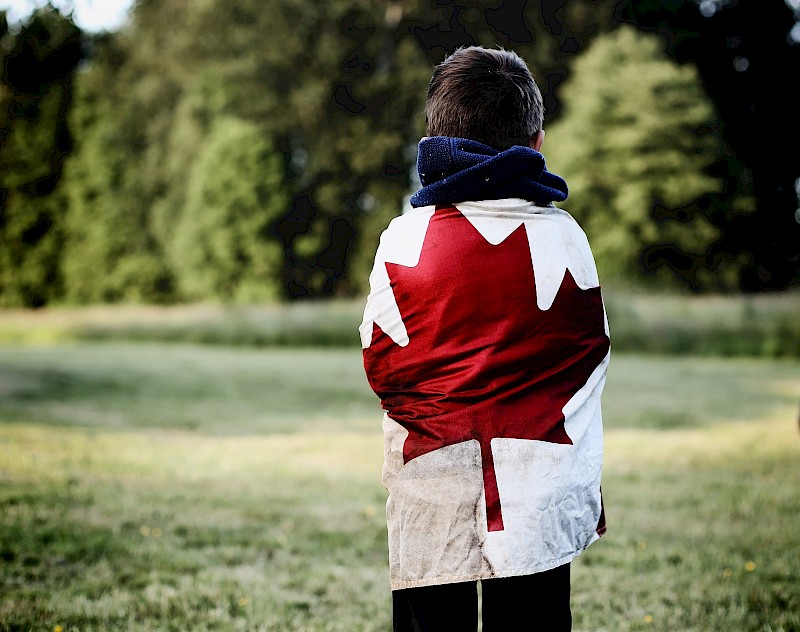 B.C.'s Big At Home Picnic is a time to get creative as we come together (virtually) as a province. Adding a theme to your at home picnic can make it even more fun and memorable. The use of themed food, drink and decor can transform your living space and your mindset. Plus, you can encourage friends who you're virtually picnicking with to follow the same theme! Below are five theme ideas for your at home picnic using simple ingredients and decor. We challenge you to pick a theme where you don't have to go to the store at all, using only items found in your home!
Canadian
Us Canadians are pretty good at making fun of ourselves. So bring out every milligram of Canadian in you with a plaid-wearing, maple-syrup drinking, eh-saying at home picnic.
Food: Poutine is an obvious choice here, or ketchup and all dressed chips for a salty snack. For something sweet, make a tray of Nanaimo bars the day before, or you could even make it a breakfast-style picnic and have pancakes with real maple syrup.
Drink: Caesars are truly a Canadian cocktail that are tasty and easy to make with your choice of garnish, and even easier to make alcohol-free. Or, support your favourite local craft brewery and get beer delivered right to your door.
Decor: Put on your best red and white outfit, hockey jersey or plaid shirt to get into the Canadian spirit. If you're not tuning into the British Columbian artists through the Facebook event page, crank up the Barenaked Ladies, Tragically Hip or any other great Canadian musician. Bonus points if you speak in your best, stereotypical Canadian accent throughout the entire picnic. Lots of ehs and sorrys will do.

Plants
Us British Columbians love our nature, and our plants. Celebrate all-things nature with a plant-themed and plant-based picnic.
Food: Cauliflower buffalo wings are sure to win over herbivores and carnivores alike. Make them spicy with lots of hot sauce or sweet and savoury with BBQ sauce. Other options for easy plant based foods include chips with vegan queso, vegan burgers and veggies and hummus.
Drink: A fun fruit smoothie for the kids or Kombucha for the parents are fun ways to drink plants. If you're looking in the adult beverage category and really want to stick to the plant-based theme, do a quick google search and check if your favourite beer or wine is animal-free!
Decor: Surround your picnic blanket with any plants or flowers you have in the house, and if you're close to a TV find a nature scene to play on YouTube. Close your eyes and you'll feel like you're out in nature (from the comfort of your home).
Colours. Example: Yellow
We love the idea of a monochromatic picnic. Here are our ideas for yellow (which is also the colour of hope!) but use this as inspiration for your favourite colour. We'd love to see the creative colour concepts you come up with!
Food: Set your picnic up with bananas, scrambled eggs, pineapple, lemon tarts, vanilla pound cake or cupcakes with yellow frosting. We'd also through some mac and cheese in here, even though it borders the orange category.
Drinks: Lemonade, pineapple or mango infused beer, or a tropical mango and banana smoothie will round out your mellow yellow menu.
Decor: If you have construction paper at home, you could make a yellow paper chain or cut out some yellow suns, moons and stars to stick around the room. Wear any yellow clothing or accessories you might have. Have a rubber duck in the bathroom? Invite him to your picnic!
Alphabet. (Example: The letter J)
With 26 options under this theme, you can definitely get creative. Coffee & cardigans, drumsticks & denim, tea & toques. We could go on forever (or, 23 more times, at least)!
Food: You could serve jackfruit jalapeno tacos for lunch and jellybeans for dessert. You could make Jiffy Pop popcorn on the stove top, eat some jerk chicken, make jam and peanut butter sandwiches (using Jif brand peanut butter if you have it, of course).
Drink: Juice – orange, apple, cranberry, mango...the choice is yours. You could make cocktails using Jägermeister or Jameson or even make jello shots. If you want something hot to drink, pour some jasmine tea.
Decor: Wear jeans and any type of jewellery that you own. You can get creative with this theme and turn your room into your own interpretation of jungle. If you're crafty, you could use paper/cardboard and markers to create the front of a jukebox that you could tape on to your speakers, and draw and cut out some jellyfish to stick on the wall or hang from the ceiling.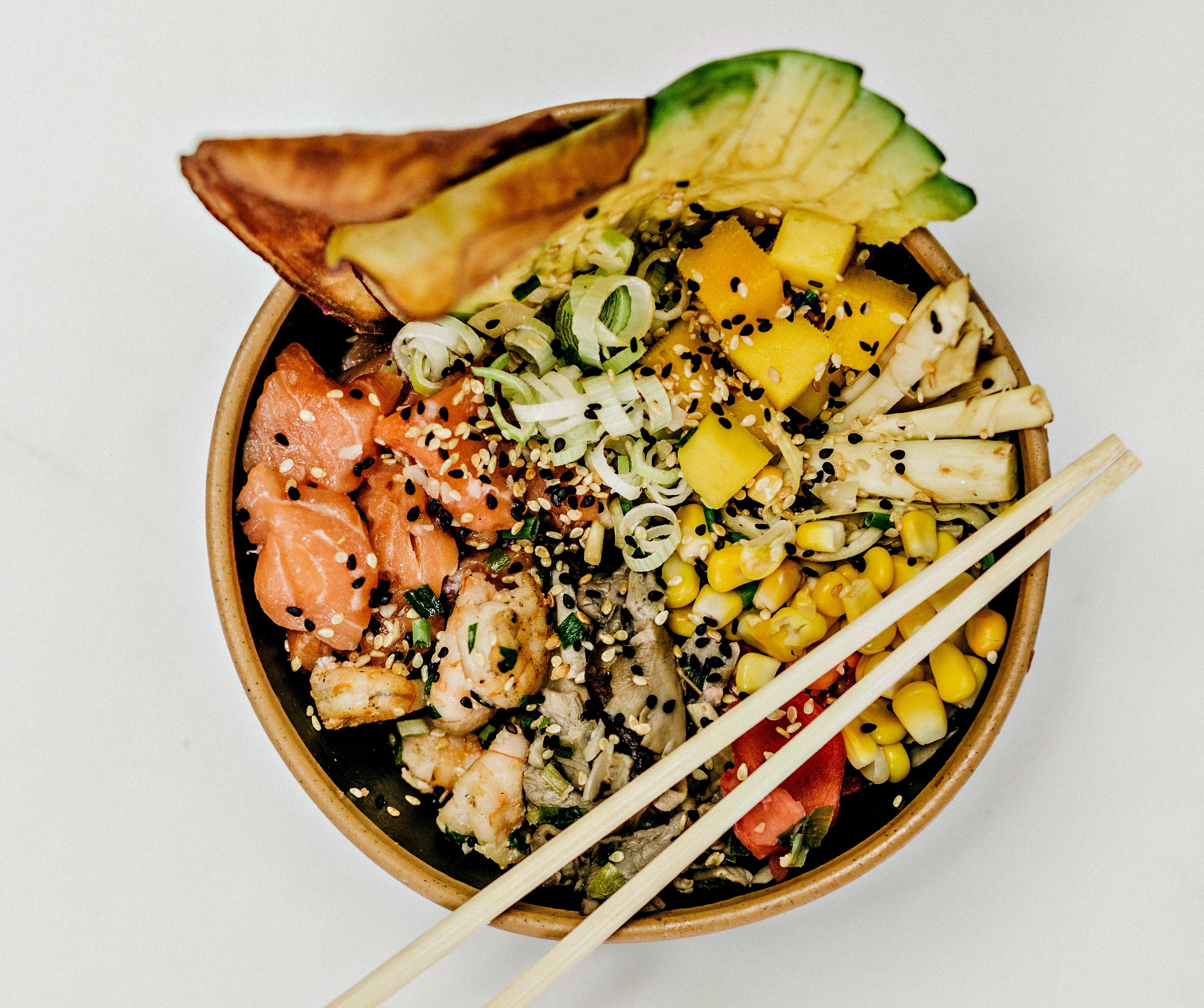 Hawaiian
We're using Hawaii as an example, but you could theme your picnic after any destination or cuisine! Think French, Thai, Mexican, Australian, and so on.
Food: Poke bowls have become popular across the West Coast, but their origin is in Hawaii. A classic poke bowl consists of tuna, onions and soy sauce on a bed of rice, however you can be as creative as you want with the ingredients. You can change up the meat (or use tofu as a vegetarian/vegan option) and add as many toppings and sauces as you want. Many poke bowls are heavily Asian influenced, with sesame seeds, kimchi and cucumbers being great additions.
Drink: Mix up a Mai Tai or pineapple smoothie.
Decor: Dig into your closet and find a Hawaiian print t-shirt to put on and lay down a beach blanket or towels to sit on. If you're brave enough, put on a bathing suit, a sundress and your favourite shades to round out the theme.
These are just a few of our ideas, but we hope they've given you lots of inspiration to spice up your at home picnic. Show us your theme by sharing a photo on the Facebook page, posting on Instagram or Twitter (use #athomepicnic and @bcparksfdn) or send your photo via email to news@bcparksfoundation.ca.
---
About the author
Julie Gross is currently studying Marketing Management and Tourism at the British Columbia Institute of Technology and will be graduating in May. In between juggling her internship and school, she loves snowboarding, playing frisbee golf and dreaming about her next travel adventure.
Similar Stories
October 18, 2020

July 26, 2019

November 5, 2019
"

I can't conceive of anything being more varied, rich and handsome than planet earth: its crowning beauty is the natural world. I want to soak it up, to understand it ... then put it together and express it in my painting. This is the way I want to dedicate my life.

"
Subscribe to our newsletter